FJ launches Show Us Your Shed 2021 Competition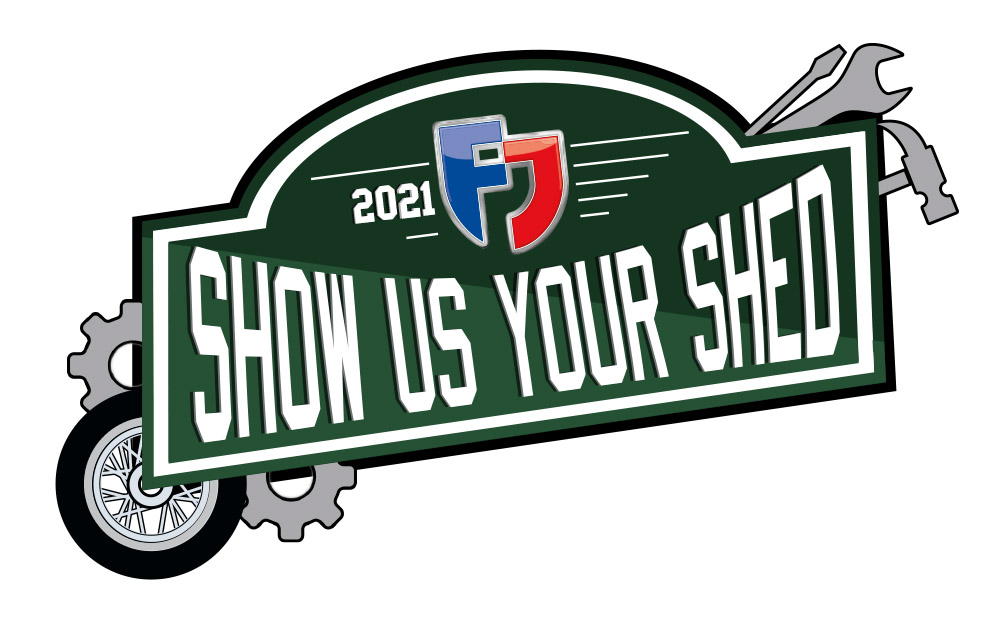 We have recently launched our Show Us Your Shed competition to celebrate the spaces that allow automotive enthusiasts to indulge in their passion.
Calling on motoring nuts, engineering fans, closet collectors, and garagistas: we want to see the 'sheds' that house classic and collectable passions: be they compact or palatial, grand or grungy, clinical or chaotic.
Providing an invaluable refuge for many over the last 12-months, the concept of the shed can be more than a traditional garage space (essential for classic car ownership) and can take the form of spare rooms, outbuildings or even aircraft hangars. Essential for relaxation as well as mindfulness, today's sheds come in all shapes and sizes.
Unveiled by Footman James ambassador and motoring authority Harry Metcalfe, the two-month social media competition winner will be awarded the inaugural 'Shed Head' trophy and be crowned Shed Head 2021. Harry Metcalfe said: "The appeal of the modern 'shed' as a place to escape and recharge is universal - a place of craft, for learning new skills and creating new ideas. That's what Show Us Your Shed is all about."
Open to everyone, not just Footman James clients, Show Us Your Shed is easy to enter via a form on our website. Simply complete the competition form with an image of your space and a few words on why you love it. You can then share your entry on Twitter, Instagram and Facebook, using the #FJShowUsYourShed.  Each week we will be highlighting entries from across the country on our social media pages, covering the vast variety and styles created by enthusiasts.
David Bond, Managing Director of Footman James said: "It's not about how much the 'shed' costs, or how big it is, but the passion and the personality behind it. If you have framed every tax disk you have ever bought, or devoted a bookcase to a car magazine subscription covering decades, then we want to see it and share your love for it."
At the end of the competition, a team of our colleagues along with Harry Metcalfe will shortlist all submissions and decide on the one shed that stands out from the crowd.
Disclaimer: To enter the competition you do not have to share your shed on social media, you simply need to complete the form linked below and we will only share entries that have consented to use on social media. We will never share location or outside imagery of the shed/garage.
Watch Harry's video to launch the competition below:
Interested in entering your shed into the competition? Enter via our web form.