Classic Motor Hub
The Classic Motor Hub is more than just a showroom, it's a dream destination for the classic motorist. Offering a wide selection of collectors, vintage, classic and high-performance cars on sale, The Hub encompasses in excess of 60 years of experience in a wide variety of motor vehicles, which is reflected in all aspects of their incredible site.
The Hub is based at the former site of the World War 2 airfield near Bibury in East Gloucestershire, and occupies one of the hangars previously occupied by 87 and 92nd Squadron, who flew Spitfires from the site during the 1930s and 40s. The old hard-standing, hangar and other ancillary buildings now provides the perfect backdrop for a variety of events throughout the year, open to all keen motorists.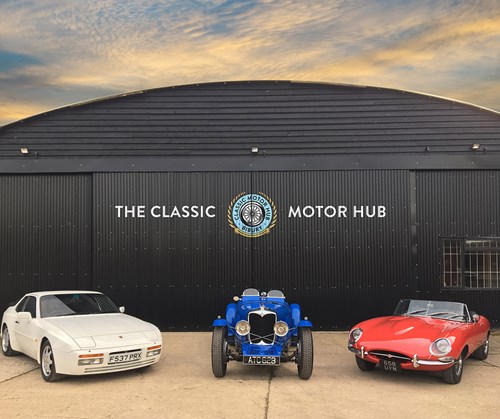 On visiting The Classic Motor Hub, you can expect to see a huge array of cars and motorcycles on sale, as well as a historically-significant car collection kept on-site that's open to the public at any of their events.
We recommend visiting The Hub on the first Sunday of every month between April and October for one of their Coffee & Classics events - these are a fantastic affair for all attendees, whether you choose to socialise with other owners in the relaxed environment, listen to the live music playing throughout the day, or simply soak in the automotive atmosphere. The Hub also offers free summer BBQs in the year, marque-specific days and road rallies.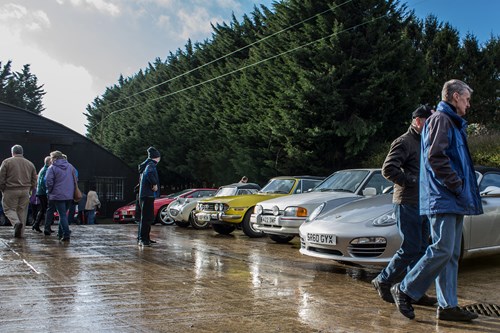 In addition to their superb events, The Hub also offers a car storage and concierge service, an on-site workshop and much more coming soon.
To keep up with their latest events, developments and vehicle stock, you can find The Classic Motor Hub on Facebook and Instagram, or you can check out their website below.