Footman James was founded in 1983 to establish a professional insurance broking service specialising in plans for niche markets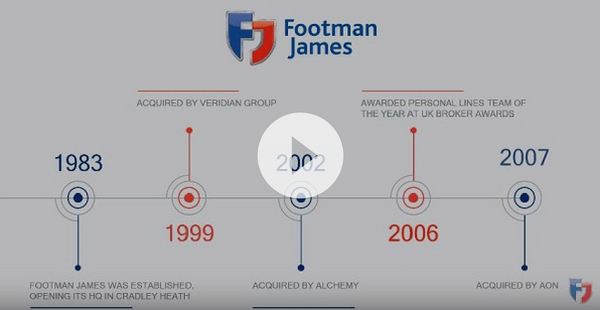 35 years later Footman James is proud of a heritage based on successful relationships with vintage and classic vehicle enthusiasts and clubs: providing specialist insurance for owners, collectors and professionals in a competitive market.
We can provide cover for classic cars, classic motorcycles, replica & kit cars, high value vehicles, multi-vehicle, motor traders, wedding & funeral hire, club & exhibition, competition cars, specialist sports cars, support vehicles and even historic buses. 
We have also developed a product to provide additional cover options, enabling you to really tailor your cover and make your policy personal to you. These options are collectively known as FJ+ and includes, but is not limited to: breakdown, legal protection, drive to work and nil deduction salvage retention. 
From humble beginnings we now have:
A customer base of well over 85,000 policyholders
Operate a customer service centre of well over 100 enthusiastic team members
Deal efficiently with 1,000s of requests a day by phone, online and post
All customers benefit from a level of personal service you would expect from a specialist insurance broker such as Footman James. Our aim is to provide relevant, quality cover at competitive premiums.