Classic Motorbike Belonging to Charity Hero Tom Moore Discovered in Bradford Museum
Bradford Council's Museums and Gallery Services made a surprising discovery recently, locating a classic motorbike once owned by the soon-to-be knighted Captain Tom Moore.
Keighley-born Captain Tom Moore is known for his outstanding charity work, having recently been promoted to Colonel for his work in raising millions for NHS charities during the lockdown. However not everybody will know that he has had a long-standing love of classic motorcycles, with a particular fondness of any designed and built by Alfred Angus Scott. In his former years he attended club meets and even rode competitively.
The motorbike in question is a Scott Flying Squirrel that is currently on long term loan to the Bradford Industrial Museum in Eccleshill. It bears the registration number DN3612 and is thought to have been owned by Tom in the 1950s. It's currently owned by David Wood but remains on display at Bradford Museum among dozens of other classic vehicles.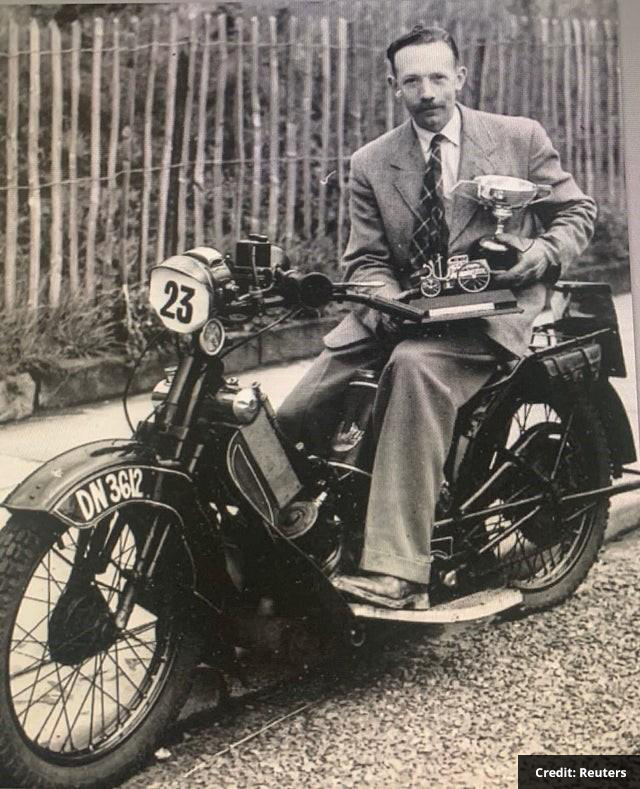 A statement released by Councillor Sarah Ferriby, Executive Member for Healthy People and Places, reads:
"We couldn't believe it when we found out that one of the bikes that we have on display in our Bradford Industrial Museum was once rode competitively by Captain Tom. Our Museums and Galleries service is really proud to possess this small but significant link with a true national hero of our times."