British Coffee & Classics 2019
Date: Sunday 7th July 2019
Time: 10:00 -13:00
Location: Classic Motor Hub, Old Walls, Ablington, Bibury, GL7 5NX
Footman James partners, The Classic Motor Hub are hosting a very special version of their Coffee & Classics event.
WHAT TO EXPECT
This July expects the best that Britain has to offer with The Hub's very own British Coffee & Classics. So, if you are the owner of a British classic car, vintage vehicle or a high-performance car, then head to The Classic Motor Hub and step into the quintessentially British atmosphere with fabulous music, delicious food and of course amazing cars!
A FRIENDLY HELLO FROM FOOTMAN JAMES
Keep an eye open for our friendly FJ staff who love attending the Coffee & Classic events. Come over and say hello, collect your free 'FJ Times' or ask any classic car insurance or classic bike insurance questions you may have.
AWARD-WINNING SHOWROOM
Wander around The Classic Motor Hub's award-winning showroom where you will discover a range of classic cars and motorcycles for sale, including Aston Martins, Lagondas, Lancias and Sunbeams; there sure will be something up your street.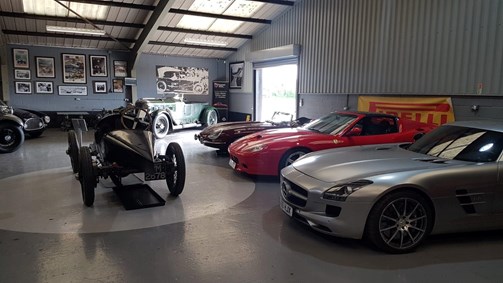 FOOD & DRINK
Converse with like-minded enthusiasts over a barista coffee, bacon roll, or a slice of cake as The Hub will have on sale some delicious freshly made goodies.
ADMISSION
Registration costs just £5 per car or motorcycle. Priority parking is reserved for classic and vintage vehicles.
Please note: In order to attend the meet, all visitors must pre-register first as space at The Classic Motor Hub is limited.
CHECK OU THE HUB
Want to know more about The Hub and get a feel for their events, why not check out their Instagram?