30 November, 2017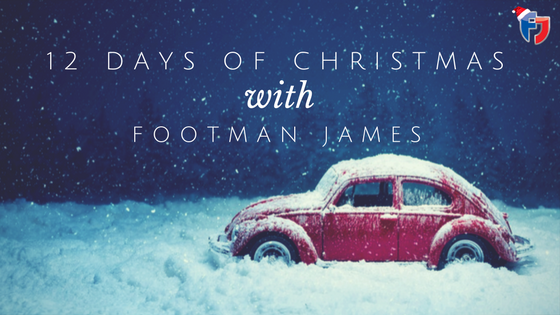 It's that time of year when people start putting the tree up, decorating their house in Christmas festivities and buying gifts for each other. Here at FJ we would like to take some of the weight off your feet and offer enthusiasts the chance to win big in our 12 Days of Christmas Advent Giveaway!
For those of you who aren't familiar with this, last year we ran our Christmas Advent Calendar from 1st - 24th December, that saw people win a range of classic vehicle prizes throughout the Christmas period. Prizes included; a V8 engine coffee table, discounted insurance, cleaning products and even a helicopter ride with tickets to Goodwood Revival! Perfect gifts for any classic enthusiast.
Due to its popularity, this December we have decided to bring our advent back through offering enthusiasts 12 days of Christmas prizes.
The advent will run from 13th-24th December and despite there being less days, our prizes are bigger and better than ever! To be in with the chance of winning, all you need to do is keep up to date with our FJ emails throughout the course of the 12 days, where you have the option to view the prize on offer and enter through the email or our social media channels.
There's also no need to worry if you are not signed up already. You can enter your email at the top or bottom of this page to receive all FJ news and updates including our 12 Days of Christmas Advent Giveaway.
Good luck!