FJ's 12 Days of Prizes giveaway: Day 11
THIS COMPETITION IS NOW CLOSED
We have reached the penultimate day of our 12 Days of Prizes giveaway! We still have two more incredible chances for you to win!
The prize
Today we're giving you the chance to win a Tracker Nano with 12-month subscription worth £190 courtesy of Tracker!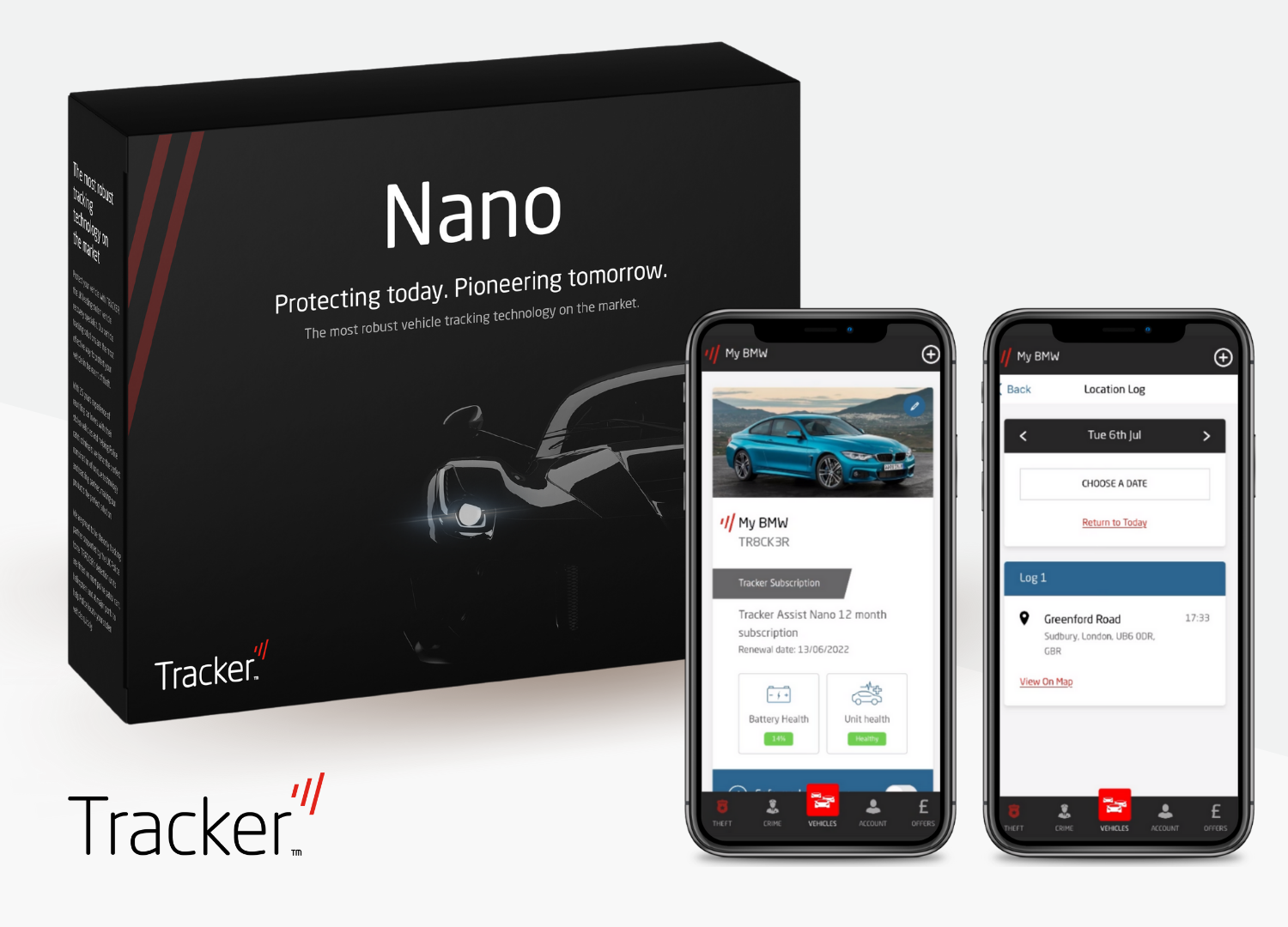 Tracker has been leading the way in the field of vehicle tracking and telematics since 1993. With over a million market leading security systems fitted to vehicles including passenger cars, motorcycles, HGVs, LCVs and plant and construction equipment, Tracker is still leading the way.
Nano is a small battery powered device using GPS technology to offer a low-cost stolen vehicle tracking solution. As Nano has a built-in power source, it overcomes the issue of power drain on your asset's battery, even if it's left unused for a long period of time.
The dormant Tracker can be activated in the event of theft to provide Tracker's control centre with regular GPS positions. Tracker's control centre will then liaise directly with the police to aid tracking using Tracker's unique relationship with all UK police forces. The Nano's discrete size of less than 5 centimetres square means it can be easily self-installed onto almost any powered or non-powered asset.
NEVER MISS A GIVEAWAY
Sign up to our mailing list to receive daily emails with details on how to enter each day of the 12 Days of Prizes, plus our regular newsletter which is packed with helpful tips and tricks, classic stories and industry news.
Day 11 Terms and Conditions
The prize draw is open to all UK residents aged 18 years or over, except employees of The Ardonagh Group Limited or any of its group undertakings from time to time, their families, agents or any third party directly associated with administration of the prize draw. 
The promoter of the prize draw is Footman James (the "Promoter"). 
The prize draw is free to enter, and no purchase is necessary. 
All entries must be submitted via the online entry form on the Footman James website. Only one entry per person is permitted 
The opening date for entries is 09:00am on 11/12/21. The closing date of the prize draw is 11:59pm on 11/12/21. Entries received after this time will not be considered. 
The Promoter accepts no responsibility for entries not successfully completed due to a technical fault, technical malfunction, computer hardware or software failure, satellite, network or server failure of any kind. 
A winner will be chosen by random draw from correct answers only by the 12/12/21. 
The winner will receive a Tracker Nano and 12 months subscription worth £190.
The winner will be notified by email (using details provided at entry) and must provide Footman James further details to claim their prize. If a winner does not respond to the Promoter within 48 hours of being notified by the Promoter, then the winner's prize will be forfeited, and the Promoter will be entitled to select another winner in accordance with the process described above. 
The prize for the winner is non-exchangeable, non-transferable and no cash alternative is offered. If the full amount is not redeemed the difference will not be offered.
The Promoter reserves the right to replace the prize with an alternative prize of equal or higher value if circumstances beyond the Promoter's control makes it necessary to do so. 
The decision of the Promoter regarding any aspect of the prize draw is final and binding and no correspondence will be entered into about it. 
Participants are deemed to have accepted and agreed to be bound by these terms and conditions upon entry. The Promoter reserves the right to refuse entry or refuse to award the prize to anyone in breach of these terms and conditions. 
The Promoter reserves the right to hold void, cancel, suspend, or amend the promotion where it becomes necessary to do so. 
Insofar as is permitted by law, the Promoter, its agents or distributors will not in any circumstances be responsible or liable to compensate the winner or accept any liability for any loss, damage, personal injury or death occurring as a result of taking up the prize except where it is caused by the negligence of the Promoter, its agents or distributors or that of their employees. Your statutory rights are not affected. 
Personal data supplied during the course of this promotion will only be processed as set out in the Promoter's privacy policy, which can be found at the Promoter's website. 
The prize draw will be governed by English law and entrants to the prize draw submit to the jurisdiction of the English courts.