21 June, 2017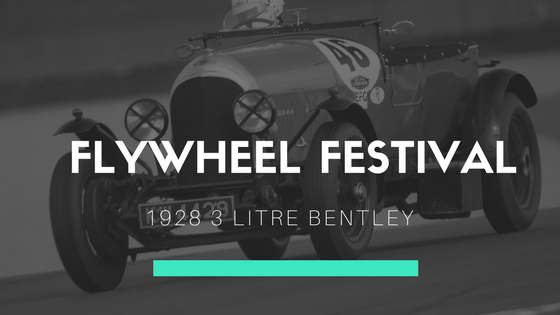 The car we will have at Flywheel Festival this year is a 1928 3 Litre Bentley.
The car was originally fitted with a saloon body by Gurney Nutting, but this was removed at some point in the 1930s and an open four-seater body fitted from another car – probably a Heavy Austin.
The previous owner purchased the car in January 1945 and used it to harrow his fields after the war. The towing brackets were still fitted to the car when purchased by the present owner in 2011. Subsequent to purchase, the car was subjected to a complete nut-and-bolt rebuild. Every component was rebuilt and reused with the exception of the body as this was too far gone. Aside from the body the car is highly original.
Since completion of the rebuild the car has travelled over 15,000 miles – much of that being on the race track where the car is a regular runner in Motor Racing Legends' Pre-War Sports Car Series.