1932 Alfa Romeo P3 Next Entrant To Concours D'Elegance
The historic 1932 Alfa Romeo P3 is the next classic to enter the Footman James Concours d'Elegance at Chateau Impney Hill Climb taking place July 9-10.
FJ is proud to be sponsoring the Concours d'Elegance at the 2016 Chateau Impney Hill Climb.
Due to take place at the prestigious Chateau Impney Exhibition Centre, the hill climb is set to wow after making a return last year nearly six decades later.
The concours sponsored by FJ is anticipated to display some of the most breath taking vehicles ranging from the inception of the motorcar to modern vehicles.
With a few great contenders already awaiting the public vote, the 1932 Alfa Romeo P3 owned by a Footman James customer has become the latest entrant to the Footman James Concours d'Elegance. The 1932 Alfa Romeo has a remarkable history and holds a special place in every enthusiast heart that has once owned it.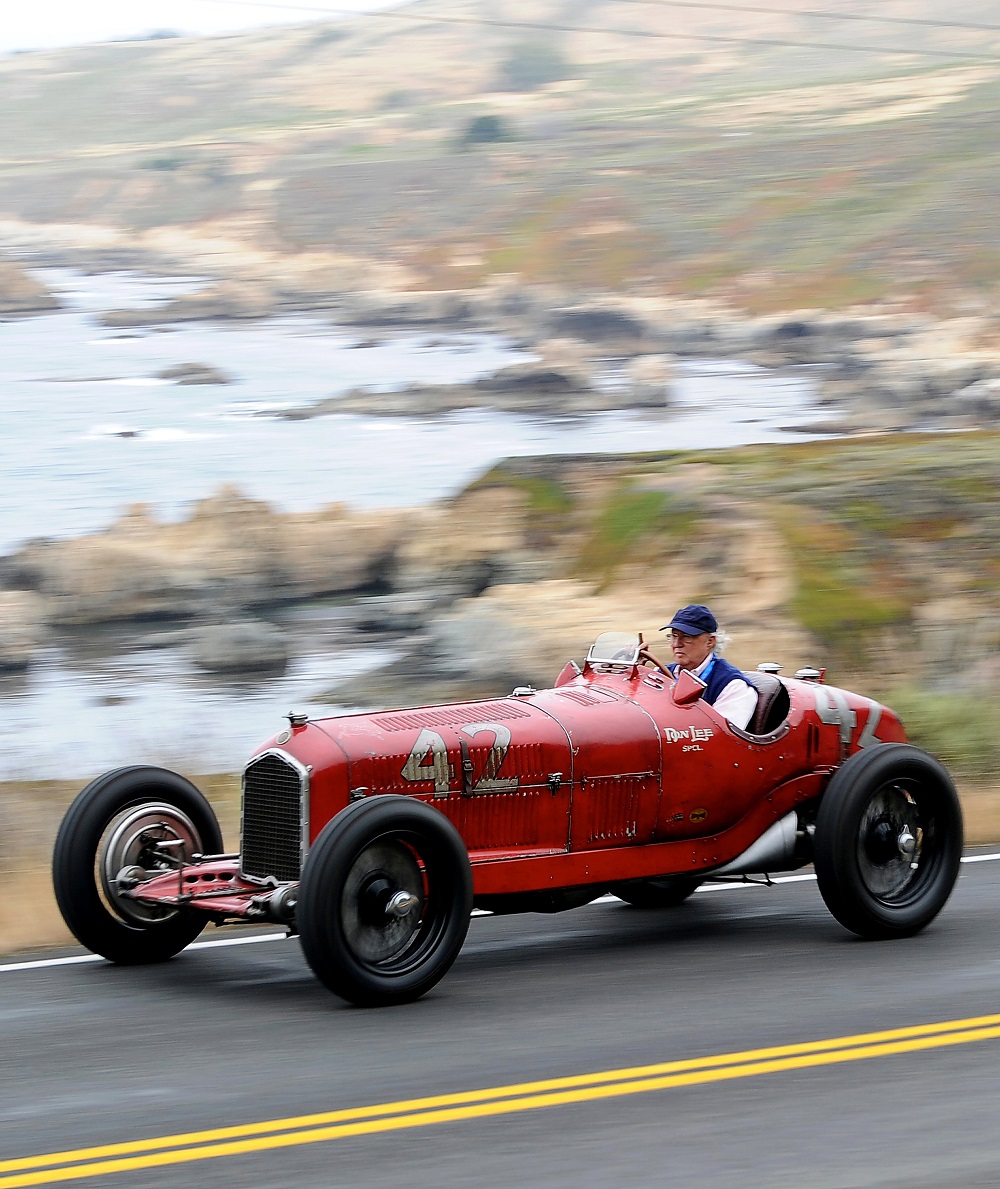 In 1935 Count Jose de Villapadierma purchased the Romeo and enjoyed a few successes in minor GP races of the mid-1930's. Count Jose de Villapadierma's love for cars later on caused his arrest as he stole his mother and aunt's jewellery and forged his mother's name to fund his passion for cars.
The 1932 Alfa Romeo made its way to the UK after being bought by Frank Grisworld in 1938. Frank had plans to drive at the Indianapolis 500 classic where he sadly was not qualified to drive. This did not stop him as he arrived at Speedway without a crew and was determined to find a driver; eventually persuading Louis Tomei to drive it finishing 15th.
Not long after, the Alfa Romeo crossed over the pond to LA to Tommy Lee who entered 'Luigi Chinetti' to drive her at Indy 1948 but Luigi was ruled out for inability by American Automobile Association (AAA) officials.
After Tommy Lee, he passed it on to David Uihlein who had his fair share of ownership before he finally shipped her to the UK where Neil Twyman oversaw a sympathetic restoration which retained all original Lee paintwork. The Romeo was shown at Louis Vuitton Concours at Hurlingham in 1998 and won overall 1st prize.
Hugh Taylor who is the current owner of 6 years bought the car off David Uihlein and showed her at Pebble Beach 2010. Valued at £6 million, with a few iconic owners and racing titles, the 1932 Alfa Romeo P3 is ready to wow the crowd at Chateau Impney Hill Climb.
Tickets
Purchase advanced tickets online on the Chateau Impney Hill Climb website. Use 'FOOTMAN16' when purchasing to receive a 25% discount.
*Photography by Tim Scott at Fluid Images.