1962 Jaguar E-Type barn find to go under the hammer
There's only one thing better than a Jaguar E-Type; a 1962 Jaguar E-Type Series 1 Fixedhead Coupé.
After spending 20 years trapped inside a barn in the West Midlands awaiting remedial works, an incredible 1962 E-Type is out and ready to go under the hammer.
The car's story
The car's first owner bought the Dark Opalescent Blue with Black trim E-Type back in April 1962, and the car spent 35 happy years on the roads of Birmingham and beyond.
In late 1997, the car was sold to a Jaguar enthusiast who put the classic into a barn with the plan to do some remedial work on the vehicle. However, when the owner moved away from the West Midlands, the car was left in storage, where it spent the next 20 years.
But now, the literal 'barn find' has been freed and is on its way to the Practical Classics Classic Car and Restoration Show Sale, where it will go under the hammer on 1-2 April.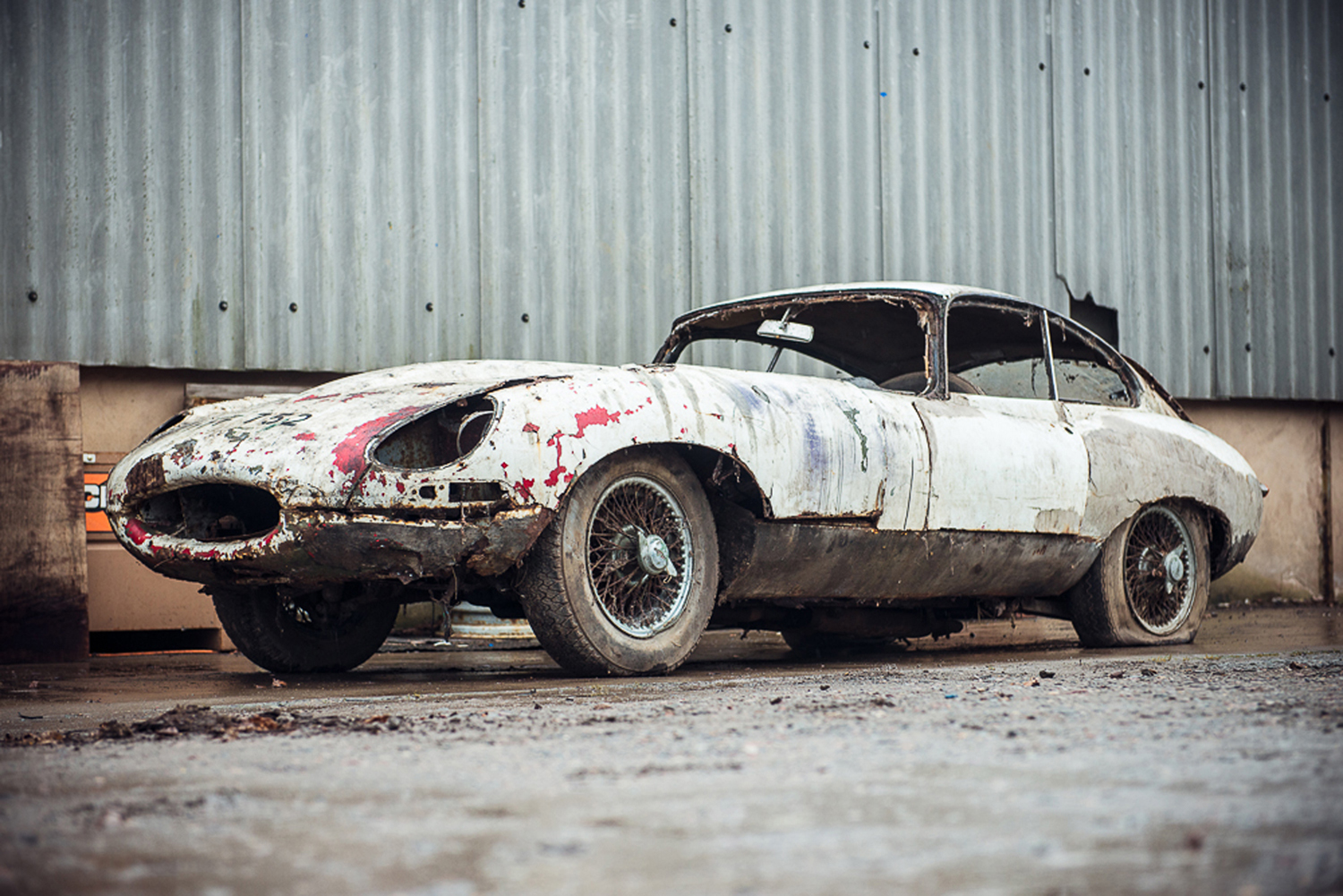 An E-Type looking for some TLC
The car may not look as stunning as it did back in the 60s, but spending 20 years stuck in a barn would do that to any of us.
It may not be in perfect condition, but the car is perfect for someone looking to take on a restoration project. As Harry Whale, classic car consigner at Classic Car Auctions, explains: "These very early E-Types are now highly collectible these days and this example will be a serious project, but one that could be very worthwhile.
"Last year the Jaguar E-Type Series I experienced very significant growth on the classic car market and we expect buyers to be queuing up for the chance to own an example just like it, ready to give it the TLC it deserves."
The E-Type is expected to sell between £38,000 and £44,000 when it goes under the hammer at Classic Car Auctions' sale at the Classic Car and Restoration Show.