1980s Car Thieves Spot Classic Opportunity
 What classic memories do you have from the 1980s? The pomp of the royal wedding? The music of Spandau Ballet? Or perhaps the cricketing splendour of Botham's Ashes?
For many of us, it meant going on long trips or holidays in the family Cortina, Nova or Escort.
Three decades on and many of us are trying to recreate those memories by investing in dad's old early Golf or Cortina.
Unfortunately, it seems that other, less scrupulous people are eyeing up these classics… and they're more motivated by money than nostalgia. We're talking organised criminals.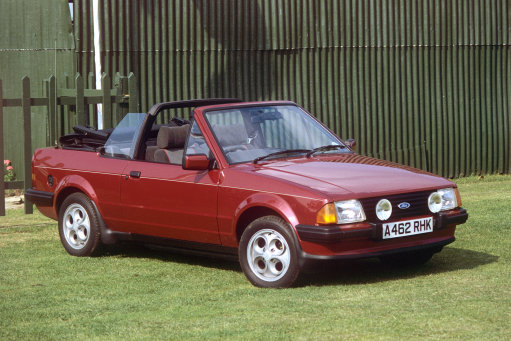 A new Government report shows that you have proportionally more chance of having your vehicle stolen if it was built in the 1980s, the BBC reports.
The popularity among law-abiding and law-breaking citizens alike is fuelling a boom in spare parts.
This is especially the case as these cars are easy for amateur mechanics to play about with and easy to steal.
One police officer and classic collector, Alan Colman, even goes so far as to compare the trade to the drugs industry.
And who can argue with him when a 1980s Escort door often commands £500, while a pair of Cortina seat covers made of vinyl from the same decade can fetch £300?
Part of the problem is that there is a no registry for used car parts.
The victims
Martin Isitt (Chatham, Kent-based Cortina Crusader owner): thieves took the red Mk5 from his driveway on December 31. This put an end to his three-year project. Mr Isitt says it had missing bumpers and no battery or Ford badge. He says he feels like he has lost part of himself. The Cortina has apparently been spotted on a pick-up lorry
Tracy and Bob Tobin (another Kent-based Cortina owner): three decades ago Mr Tobin saved the car from the scrapheap, only to have it vanish from outside the family home. He is reported to be "absolutely devastated".
So how can we protect our vehicles?
get an immobiliser fitted
make sure you have classic car insurance
get an alarm
don't buy from seemingly dubious sellers…
'Like the drugs industry'
Mr Colman says if you dry up buyers' supply then the amount of thefts fall… just like with the drugs sector.
He says as it is, however, law-abiding people can get their rare restoration parts from internet auction websites at cracking prices.
You may think these "Aladdin's caves" are "dodgy", especially when they become guarded about where the parts come from, says Mr Colman.
But it's a vicious circle. He says the parts they're selling could be stolen from your motor one day.
Just how lucrative is the spare parts business?
Legitimate trader Dave Bailey puts it into context.
The Gloucestershire spare parts trader claims he can "easily" triple his profit just by buying a complete car from an auction then breaking them up.
Mr Bailey says that the whole car parts black market is fuelled by a reluctance for people to press hard to find out where they originate from.
Until a second-hand car part registry is established - and that's not even on the horizon - Mr Bailey reckons there is no short-term answer to the challenge.
But help is at hand…
Neil Armstrong is providing one small step for fighting the theft of Fords built from 1970 to 1989.
He looks after an organisation which publicises thefts and finds of cars from this era.
Mr Armstrong began Stolen Oldskool Fords eight years ago.
In that time the number of thefts reported to Mr Armstrong has more than doubled from 15 to 34 last year.
He says only as recently as 2006 these models were fetching small three-figure sums.
But thieves are increasingly looking to steal them and going to even greater extremes to get them.
One Ford Escort was taken in spectacular style from a south London garage.
The gang took tiles off the garage roof before cutting the roof felt and sending one of the members inside.
The thief removed the car steering lock then opened the door of the garage… like something out of a Pink Panther movie.