30 June, 2016
Even the not-so-great British weather couldn't rain on the Goodwood Festival of Speed's (FoS) parade last weekend. And nothing could dampen the enthusiasm of the tens of thousands of spectators who turned up to see the four-day celebration (June 23-26) of automotive delights. "Full Throttle - the Endless Pursuit of Power" was this year's theme. Among the powerful cars unveiled was the launch of Aston Martin's one-off 600hp Vantage GT12 Roadster convertible.

Here are our top 6 picks from the show…
Birthday celebrations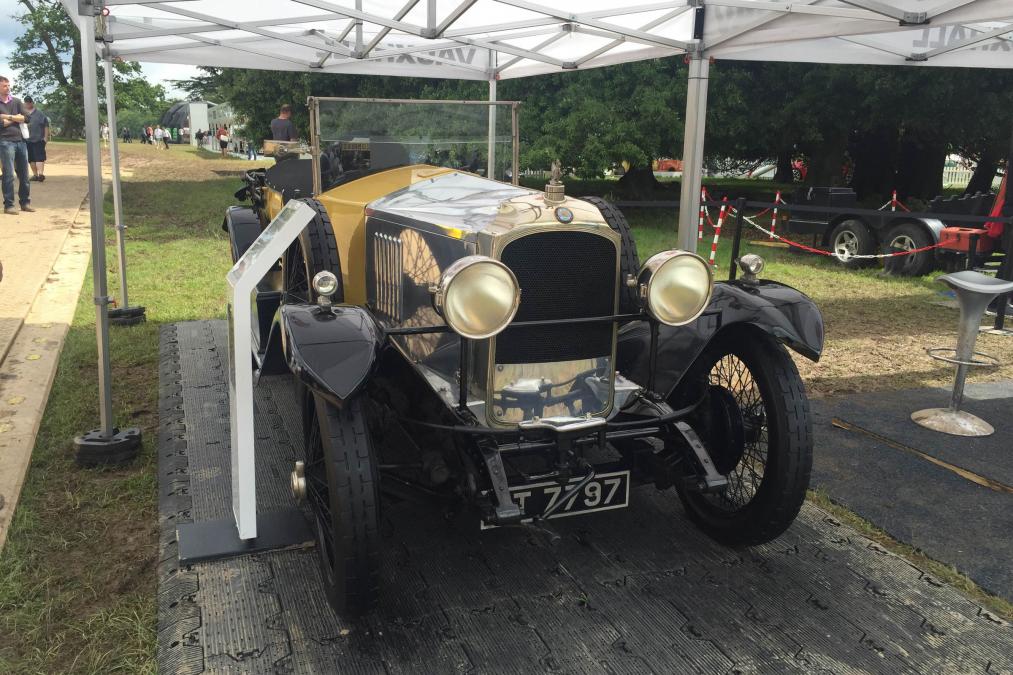 BMW is 100 this year and a striking giant sculpture next to Goodwood House featured three of its motorsport classics. These included the BMW V12 LMR, BMW 328 Mille Miglia Roadster and Brabham-BMW BT52. The German firm boasted 28 motors in a hill parade, including a head-turning pre-war 328 Mille Miglia Touring Coupé. The event also commemorated four decades of Golf's GTI and the 100th Indianapolis 500 race. Fiftieth anniversaries for Australian Sir Jack Brabham's F1 world title in his own car and the Can-Am Series were also celebrated. James Hunt's 40th anniversary of being one of the most stylish of F1 world champions was also marked.
Star names
German F1 driver Nico Rosberg treated the crowds to one-handed spins in his amazing Mercedes AMG Petronas WO5 Hybrid, while Hollywood megastar Keanu Reeves experienced his first FOS hillclimb and told of his love for motorbikes.
A luxurious Lambo
The prestigious Lamborghini Museum's coveted Miura SV romped home with the 2016 Cartier "Style et Luxe" concours d' elegance crown. The stylish 1971 model impressed judges including Sir Jonathan Ive, the chief design officer for Apple.
Unsung classics
The winning Lambo is a household name among classic petrolheads. But the FoS revealed the following less heralded classics, which terrific rarity values. The Meyrignac A110 Coupe wedge-shaped sports car got its first airing in 1977. We all know about the Rolls-Royce Phantom. But its 1937 Mk III Gurney Nutting Sports Saloon is rarely heard of or seen. The Renault 4CV-like Le Marquis Prototype is one of three ever built. Even rarer is the Jensen Interceptor P66 Prototype. Only one coupe and one convertible were ever built and the Sussex motor fans saw the former at the weekend.
Hill climb heroics
Twenty-eight machines taking out competition cars insurance braved Goodwood's notorious hill. Stars included the Red Bull duo of an 800bhp NASCAR Toyota Camry and 20,000lb Kamaz Dakar truck. A Ford Fiesta RX43 Gymkhana 8 also proved a great favourite.