6 Unmissable Classic Car Shows in 2016
2016 has been named World Motoring Heritage Year by the Fédération Internationale des Véhicules Anciens (FIVA). Classic cars are going to be celebrated around the world, and the UK is playing a vital role.
It's also FIVA's 50th anniversary in 2016, and there will be a classic car event in the autumn as part of World Motoring Heritage Year (WMH), however details have yet to be finalised.
We have a very buoyant classic car scene in the UK, so even without the WMH event in the calendar it is pretty full! Here are just six of the classic car shows taking place in 2016 that you won't want to miss.
2016 London Classic Car Show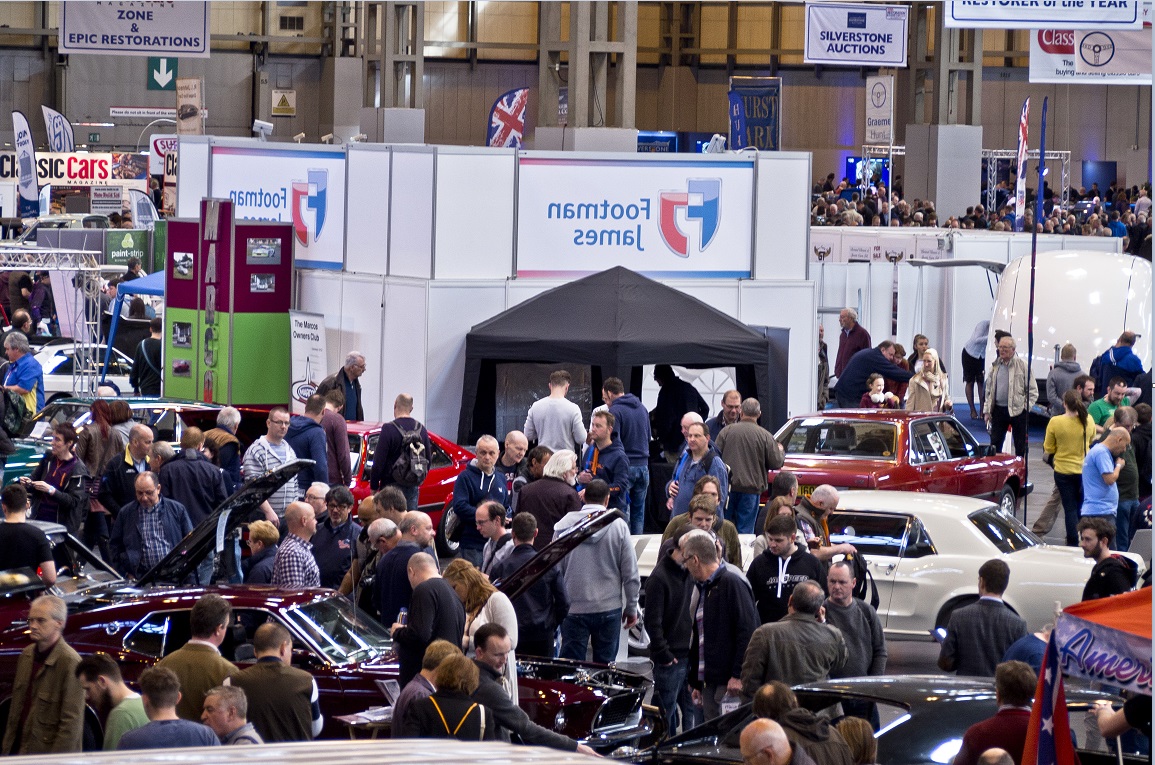 When: 18-21 February
Where: ExCel Centre, London
The 2016 London Classic Car Show is set to be double the size of the inaugural event in 2015. The Grand Avenue catwalk-style moving parade is going to be even bigger, and will feature cars from the world's top six car-producing nations. The show will also include a hall reminiscent of a British Motor Show in the 1960s, with prestige and performance classics to ogle at.
Practical Classics Restoration and Classic Car Show

When: 5-6 March
Where: Birmingham NEC
This large car show for classic car enthusiasts boasts the largest indoor autojumble of the spring, so you can stock up on all the parts you need to keep busy over the coming months. The NEC will be filled with over 350 specialist exhibitors and around 700 classic cars from car clubs around the UK.
Read more about the NEC Practical Classics Restoration and Classic Car Show.

Donington Historic Festival

When: 30 April - 2 May
Where: Donington Park, Derbyshire
The Donington Historic Festival is one of the biggest fixtures on the international historical racing calendar. Join with the many thousands of spectators as your favourite classic sports cars battle it out on the track, and get up close and personal with free access to the paddock. There will also be huge numbers of classic car club displays, autojumble and memorabilia stalls.
Find out more about the Donington Historic Festival.

Tatton Park - Passion for Power - Classic Show

When: 20-21 August
Where: Tatton Park, Knutsford, Cheshire
In 2016, one of the most popular classic motoring events will return to Tatton Park. Nearly a hundred classic and performance car clubs will attend to display their members' beauties. There will also be over 300 private entries, an expansive area of autojumble and a large trade area.
Details on the 2016 Passion for Power event have yet to be released. Keep an eye on the Tatton Park website for more details.

Goodwood Revival

When: 9-11 September
Where: Goodwood Estate, Chichester, West Sussex
The Goodwood Revival is a unique opportunity to attend a car show with a period theme; even the visitors dress up in period-appropriate clothing. The Revival features exciting wheel-to-wheel racing with classic cars from 1948-1966. This year's Goodwood Revival will honour the late Sir Jack Brabham, on the 50th anniversary of his becoming the only driver in F1 history to claim the World Championship in a car bearing his own name.
Find out more about the Goodwood Revival.

Footman James Manchester Classic Car Show

When: 17-18 September
Where: Event City, Manchester
The Footman James Classic Car Show is one of the largest in the country. Aside from the exciting live rally action, it all takes place indoors. The exhibition space will be crammed full with hundreds of motoring icons ranging right through the ages, from some of the earliest vehicles ever made, through to pre-war cars, 50s, 60s, and 70s classics, as well as future classics from the 80s and 90s. The classic car show will also include trade stands, autojumble, restoration demonstrations, and dream rides.
Find out more about the Footman James Manchester Classic Car Show.
Check out our events page to keep up to date with classic car and classic bike events in 2016.