60 Classics Unearthed In French Barn Find
It's been described as the classic car barn find the equivalent of unearthing Tutankhamun's tomb.
Around 100 rare vehicles have been discovered gathering dust under cobwebs and old magazines, abandoned for nearly four decades.
Experts place a price tag on 60 of the best of them of between 12 and 15 million euros (£9.4 million and £11.8 million).
Their true value will be revealed when they are auctioned off next year.
The less well-preserved of the group, which account for 40 of the vehicles, are likely to be sold for spare parts.
The background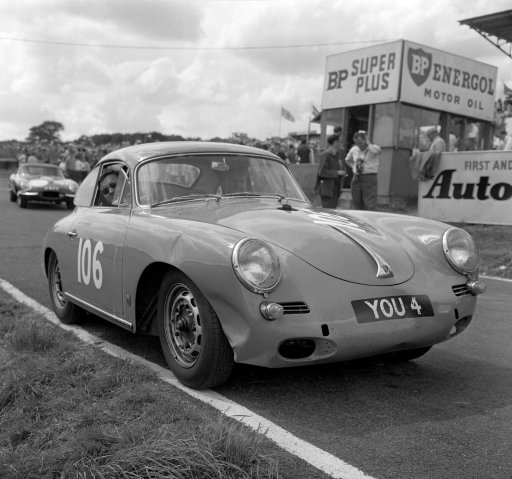 A collector based in France is thought to be the owner of September's grand find.
He had always wanted to preserve pre-war transport in a museum started amassing his own collection.
The motor enthusiast even designed and constructed a 1951 roadster.
His attention then turned to trains and other modes of transportation.
But before he could realise his dream, his company nosedived in the 1970s and he had to part with around 100 cars.
In 1978 he went bankrupt and put half of his would-be exhibits up for sale.
A further 100 were left in temporary shelters and barns, where they have remained ever since … until September.
Our top picks
The amazing haul includes:
A stunning Ferrari California SWB
A venerable Renault four-cylinder, which, at 103 years old is the collection's oldest car
A fabulous Ferrari Mondial, which is the newest of the barn finds
An incredibly rare Maserati 1956 A6G 2000 Berlinetta with Frua coachwork
Egyptian King Farouk's old cobweb-covered cabriolet, believed to have been unused for nearly 60 years. Nevertheless, with the right restoration, specialists believe that it could be a Pebble Beach winner
Best of the rest
The finds also include:
A head-turning Porsche 356
8 Talbot Lagos
4 Panhard-Levassors
A Bugatti Type-57 Ventoux
California classic
The star of the collection is arguably the Ferrari California.
It was bought in 1971 - eight years after Alain Delon, the French actor, purchased it.
Pictures were taken of Delon in his California with Shirley MacLaine and Jane Fonda.
Another French actor, Gerard Blain, was the car's original owner.
Just 51 other such models were ever made.
The California has endured better than several of the other barn finds.
Most were stored in corrugated iron sheds. This one was kept in a sturdy brick garage and is described as very well preserved.
The finders
Artcurial Motorcars managing director Matthieu Lamoure and motor car expert colleague Pierre Novikoff have brought the find to the world's attention.
Lamoure says the emotion of seeing the find was like seeing Tutankhamun's tomb.
Novikoff says that never again are we likely to see a "dream" barn find of this magnitude - maybe a couple of cars together, but not this many.
The keepers?
Want to have the chance of bidding for one of these gems and take a trip to Paris into the bargain? Artcurial is putting the collection under the hammer at Retromobile's 2016 classic car event (February 3-7).
Share with us some of your barn finds by sending us a message on the Footman James Facebook page or sending a tweet to @Footman_James.