13 January, 2015
Who knows what 2015 will bring? Interest rate rises for the first time since 2009? A new government? Perhaps even an entire episode of EastEnders without any tears?
But some things never change. You don't have to be a crystal ball gazer to predict that Porsche will again be the classic car brand that industry experts will be training their gaze on.
Three models from the German marque manufacturer appear on the following magnificent seven list for the year ahead:
Jaguar E-type V12
Has any English-made vehicle ever given owners the sheer freedom of driving? The sum of £75,000 could be all it takes to land one of these stunners. Enhanced cooling, electrics and brakes make this last of the E-types well suited to modern-day traffic. Not that you'll want to pilot this anywhere other than the open road.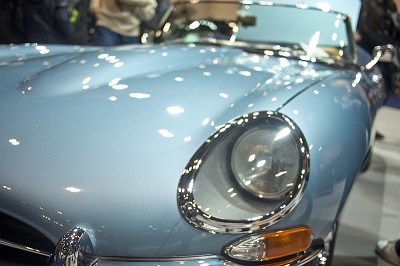 Join a club: Jaguar Drivers' Club
Tip for 2015: Visit the Silverstone Classic (July 24-26). Not only will you be able to marvel at the Jags among the many classics on show, you may be able to buy one yourself. Last year a Jaguar XJ220 (1996) fetched £187,450.
Porsche 959
Richard Hammond's childhood dreams became a reality when he test-drove this beauty. The Top Gear co-presenter said it was the best, most advanced supercar ever made when it launched in 1986. Benefiting from 444-brake horsepower, it achieved 197mph top speeds, making it the world's swiftest production car.
"The Hamster" loved the adjustable suspension, tyre pressure censors, and magnesium wheels with hollow spokes. Owners included Bill Gates, Don Johnson and Boris Becker. No wonder experts are saying its value should rocket this year.
Join a club: The Independent Porsche Enthusiasts Club
Tip for 2015: Visit the Birmingham NEC Classic Car Show from November 13-15. There should be Porsches aplenty.
Aston Martin V8 Vantage
Just because James Bond is going to pilot a Fiat 500 on the streets of Rome this year doesn't mean to say it can't be the year of the Aston Martin again. Autosport Designs US dealer's Tom Papadopolous said that scarcity of this model - only around 350 were made worldwide - should boost values. They already fetch between £125,000 and £300,000. Drivers refresh their romance with the V8 Vantage every time they get in the driver's seat, he said. But then Papadopolous is biased. He owns one himself. Oh, and for Aston fans with a bent for Bond, don't despair. The new 007 film Spectre reportedly sees our hero behind the wheel of the new DB10.
Join a club: Aston Martin Owners Club
Tip for 2015: See the new Bond movie when it hits out screens in November.
Enzo Ferrari
Top Gear's Jeremy Clarkson was glowing when he test-drove the 218mph supercar. Clarkson believed that only astronauts had felt such power before, calling it a mass of barely "contained fury". That one Ferrari dealer, John Collins, could afford to spend a British record £518,000 on a personalised number plate (25 O) shows there is still serious money in the luxury Italian brand. An Enzo with around 6,000 miles on the clock would cost you around £900,000. Ferrari loved this beauty so much it named it after founder Enzo Ferrari. Clarkson said this is like Lotus naming their new car the "Colin" (after Colin Chapman).
Join a club: The Ferrari Owners' Club
Tip for 2015: Catch the National Motor Museum's fifth edition of its Supercar Showdown on August 23. Last year's models included the stunning F12 and awesome LaFerrari.
Porsche 930 Turbo
Max Girardo, managing director of RM auctions, says there is a huge resurgence in these "outlandishly"-designed 1980s models that exude the spirit of Miami Vice. The more vibrant the red hue, the better, said Girardo. He advises Porsche lovers to invest in a Turbo-charged Fatnose 930 before prices spiral.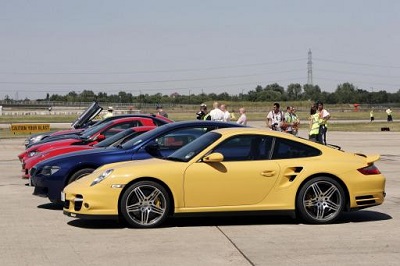 Join a club: The Porsche Owners' Club
Tip for 2015: If you haven't already, qualify for doing up your Porsche yourself by joining a restoration course for under £1,000.
Lamborghini Espada
Artcurial's Pierre Novikoff believes that activity in the Espada market could be lively this year. The France-based auction house's car expert said that its value can't be pegged at current levels for very longer. Many enthusiasts find its distinctive shape tailor-made to their quirkiness.
Join a club: The Lamborghini Club UK
Tip for 2015: Lamborghini owners are being invited to enjoy a special breakfast dine and drive meet at Bedfordshire's Sharnbrook Hotel on Sunday, April 18. All makes of cars welcome, but Lamborghini are expected to be there in force. Email Ciro Ciampi at info@thesharnbrookhotel.com
Porsche 911
There are big pesos to be made just by putting your feet up and gazing adoringly at your Porsche. The car-based Discovery Channel show Wheeler Dealers found that one offshoot, the 1973 Carrera RS 2.7's price appreciation matched its speed on the road. It zoomed from £65,000 to £500,000 from 2004-2014. That's over £836 a week for doing nothing. Nice "work" if you can get it.
Join a club: The Porsche Owners' Club
Tip for 2015: Spoil yourself with a special Porsche hospitality package at the British Grand Prix at Silverstone (July 3-5). Daily tickets start from £310. They include passes to the Porsche Experience, a Porsche Panamera passenger ride, admission, complimentary bar, and much more.