£80 pound zephyr celebrates 40 years of success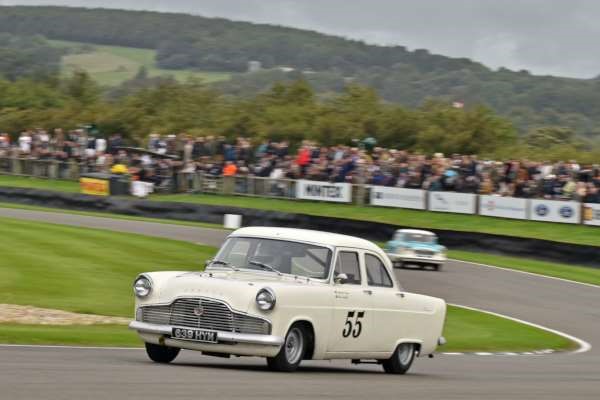 A 1958 Ford Zephyr that lived an ordinary life in Portsmouth for almost a decade before going on to win the Historic Monte Carlo, is celebrating a racing career spanning 40 years.
A transformation
Well-known Morgan racers Bill Wykeham and friend Bruce Stapleton, bought the car for £80 way back in 1975.
With that, the marque launched a racing career stretching across four decades, with its first ever classic saloon car race at Silverstone on 22 March that year.
It stayed in the hands of Wykeman and Stapleton until 1987, when Peter Dron picked it up.
A meticulous rebuild ensued, returning the car to its former glory, and Dron, a motoring journalist, covered the Zephyr's transition with equal attention to detail on the pages of the magazine.
Dron went on to score a class win at the 1988 Historic Monte Carlo Rally, before competing in a further 18 events.
The classic has graced the prestigious Monaco event a total of three times, and has taken home the winner's trophy for the 1993 RAC International Historic Rally of Great Britain.
Rock star and pink Floyd drummer Nick Mason had the winning bid when the car came up for auction in November 1997, specifically to run in the inaugural Goodwood Revival.
Ownership then went to Jeff Uren – a 1958 Touring Car Champion – who decided to recreate the Zephyr that bagged him the title.
A Goodwood debut
Making several appearances at Goodwood Revival, the vintage vehicle passed hands several times, before the hammer came down on Alistair Dyson's winning bid at an auction in 2005.
Alistair Dyson told Goodwood: "It's not something I would have gone out to look for, but I decided to put a silly bid on it. Because nobody wanted it, I found it was ours the next day."

Over the years, developments have been made to the spec of the model, while still maintaining its engine and suspension to a broad standard.

The car has continued to hold its own in the racing stakes throughout the last decade and as it pushed towards it's 60th birthday, it maintained its spot as a top 10 contender in the highly-competitive Historic Racing Drivers Club Touring Greats series.