A Classic Camper with a twist
The Fiat 238 van first appeared in 1967 and proved so popular that it's 1974 replacement, the 242, didn't stop sales increasing for the 238, which then stayed in production until 1983. The original 238 vans were fitted with a standard 45bhp engine but performed well due to its 975kg kerbweight. Yet, this example, as it is an ambulance variant, was fitted with an output of 51bhp engine which paved the way for faster response times as a working vehicle.
Whilst the 238 vans sold successfully, there are very few examples out in the world. Many have become rusty or passed from owner to owner without care for condition.
This Fiat 238 was purchased from new in 1974 by the Italian ambulance service. Though, despite being a working vehicle, it saw very little use in Macerata where it was stationed. Whilst the ambulance service eventually moved on to using newer models, this 238 remained "tucked away in a quiet corner of the station for years".
In 2015 the van was brought out of hibernation and it had travelled less than 7,000km.
The current owner set his sights upon the van when he found it on the internet. He bought and imported the van into the UK, before he then recommissioned the mechanical components of the vehicle, as those were the most affected parts.
The bodywork/paintwork remains mostly original to standard and is in good condition. Work was completed by Sussex Sports Cars who refurbished and replaced parts to bring it back to life. The ambulance camper is very well-presented as a result and runs with absolutely no issues.
The van has remained in the current owner's care for the past three years. It is accompanied by a lot of paperwork, which not only details the restoration of the vehicle but also includes the original owner's handbook and some information regarding the time spent in Italy. It is registered in the UK with the appropriate number: CDM 669M.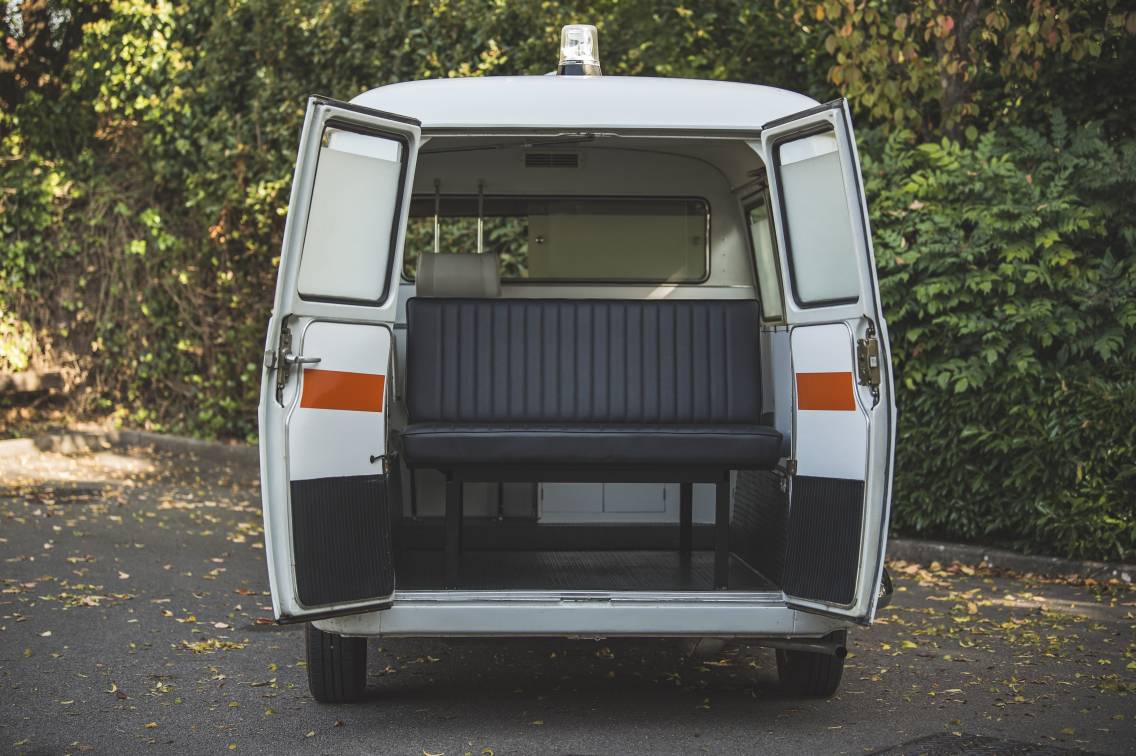 THE VAN
Odometer Reading: 6844km
Chassis Number: 0148707
Engine: 1438cc
Gearbox: Manual 4 speed
Colour: White
Interior: White/Black leather seats
Overall this Fiat 238 van is a charming and exceedingly rare example with an unusual history. The owner is tipped to only make a small amount back of what he has originally spent – the van is estimated to sell from £10,000 - £20,000 in total and means that "…one of you could drive away in the biggest bargain of 2018".
To find out more about this special ambulance camper, visit The Market. Bidding ends (at time of writing) in 7 days on the 24th October 2018.