12 July, 2016
October 28-30 sees the return of the Classic & Sports Car Show at London's Alexandra Palace.
What's really stirring interest is the quest to find the Supercar of the Century.
The event's Century of Supercars worldwide website poll asks you to vote for your best model from the past 100 years.
You can actually see all the shortlisted models in the flesh at the show. But which performance cars, classic motors and vintage vehicles have been shortlisted?
We take a closer look at five of the best runners and riders in each category…
Metallurgique Maybach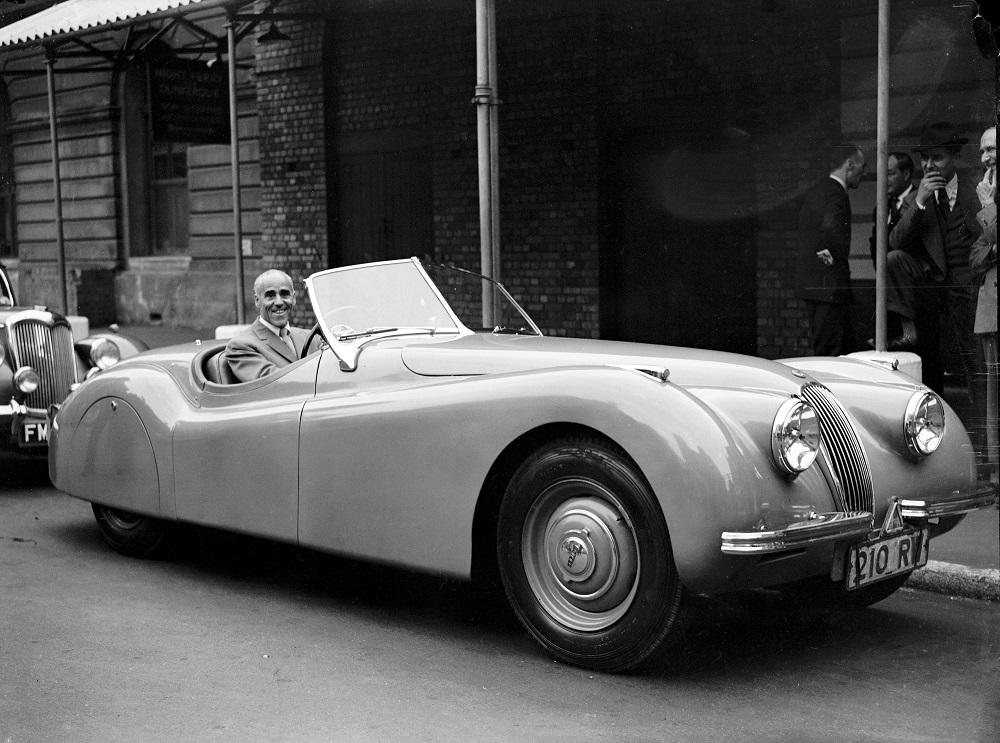 Which era is it competing in? Pre-1914
What makes it a contender? This Edwardian competition car is one of a kind, but could easily be mistaken for Chitty Chitty Bang Bang. It burst onto the scene in 1907, originally arriving with a 10-litre engine.
Three years later it adopted the 21-litre, six-cylinder motor as deployed in Germany's Zeppelin airships. This followed dissatisfaction that the car had not achieved its hoped-for 100mph top speed.
There's still life in the old dog yet, though, as evidenced by its appearances at last year's Chateau Impney hill climb.
Which cars is it up against? The Mercedes 60hp and Panhard et Levassor
Bugatti Type 57SC
Which era is it competing in? The 1930s
What makes it a contender? This beauty took the world by storm in 1934 for a six-year production span which saw only 710 Type 57 models manufactured.
Rarer still was the Type 57SC. Only two supercharged versions were built from new, with increased output to 120mph and 200hp from the previous 175hp.
It leaves a legacy to this day. Only two years ago Ralph Lauren unveiled his modern-day edition of this classic… worth a cool $40 million.
Which cars is it up against? The Alfa Romeo 8C 2900 and Delahaye 135 Sport
Jaguar XK120
Which era is it competing in? The 1940s
What makes it a contender? A car so stylish it makes John Steed look like Rab C Nesbitt. This iconic sports car hit the roads in 1948 before production was ceased six years later.
It could hit amazing speeds for the day – 124.6mph and 0-60mph in 10 seconds. This icon would have set you back £1,263 at the time.
Which cars is it up against? The Talbot-Lago Grand Sport and Ferrari 166 Barchetta
Mercedes 300SL 'Gullwing'
Which era is it competing in? The 1950s
What makes it a contender? This two-seat coupé was an instant success in 1954 with its individualistic doors, unparalleled top speed and production fuel injection – something that had never been seen before.
Which cars is it up against? The Jaguar XKSS and Ferrari 250GT SWB
Lamborghini Miura
Which era is it competing in? The 1960s
What makes it a contender? It would be fitting if the mid-engined supercar scooped its class and overall title in this, its 50th anniversary year.
No other production car could match it in the speed department when it first launched. It eventually achieved a top speed of 171mph.
Which cars is it up against? The Ford GT40 road car and De Tomaso Mangusta
Best of the rest (the full list of contenders)
• 1914-1929: Bugatti Type 43, Mercedes-Benz SSK, Bentley 41/2-litre Blower
• 1970s: 911 Turbo, Ferrari 365 GT4 BB and Lamborghini Countach
• 1980s: Porsche 959 and two Ferraris - the F40 and 288 GTO
• 1990s: Jag XJ220, McLaren F1 and Bugatti EB110
• 2000s: Bugatti Veyron, Koenigsegg CCX and Pagani Zonda C12
• 2010s: LaFerrari, McLaren P1 or Porsche 918 Spyder
How do I vote?
Head to the Classic and Sports Car Show website and select your favourite from each category. You have until August 31 to do this.
All voters go forward into a prize ballot. Five lucky winners will win a pair of Gold tickets worth £100. Benefits include dedicated line access and early entry.
How do I get tickets to the show?
Adult tickets start from £25.
Coys will also be putting some classics under the hammer.
Some of the best classic motor dealers around will be present and some huge motorsport and motoring names are taking to the interview stage.