A wonderful weekend at Goodwood Revival
Goodwood Revival returned in spectacular fashion this weekend in West Sussex to the delight of classic enthusiasts across the country. We take a look at some of the highlights.
The world's greatest weekend of historic racing was accompanied by fabulous vintage fashion, the appearance of sunshine and an incredible atmosphere.
Some of the track highlights include the sunset Stirling Moss Memorial Trophy that was won by the E-type of Harvey Stanley and James Cottingham. Plus, the all-Mini John Whitmore Trophy on Saturday morning in which the Mini wrapped in SpeedWeek winner Stanley Wilkinson's design triumphed with Nick Swift and Andrew Jordan behind the wheel.
Ollie Bryant and Darren Turner won the epic Royal Automobile Club TT Celebration on Sunday in the Bryant family's AC Cobra and the Settrington Cup saw many children take to the Pit lane Straight in their Austin J40 pedal cars for the pride of getting to the chequered flag first.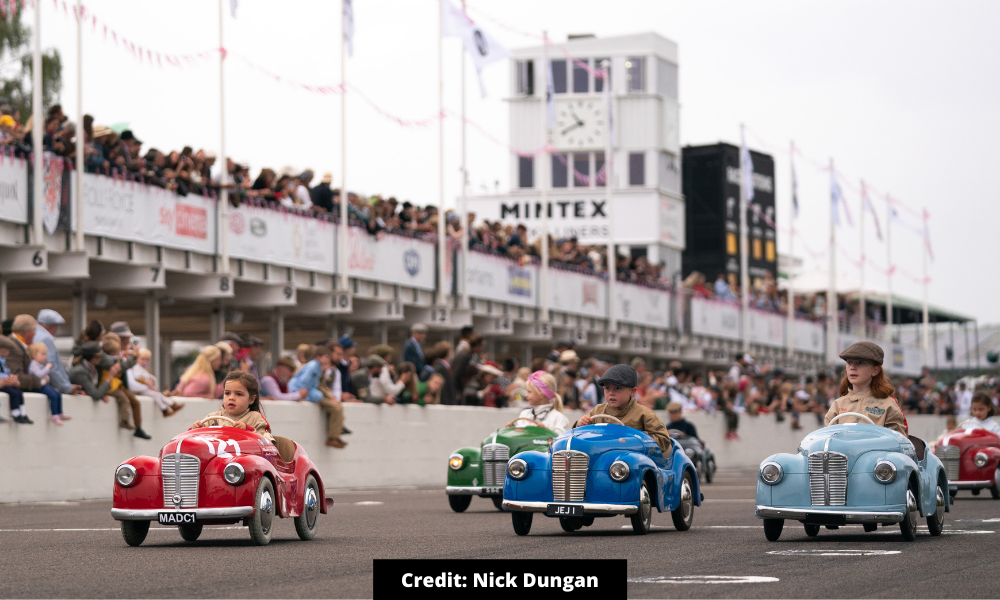 There were some famous faces over the weekend too from Jason Momoa to John Bishop ad they watched legendary drivers including Sir Jackie Stewart, Jenson Button, Jean-Éric Vergne, André Lotterer, Emanuele Pirro, Maria Costello, Damon Hill and Derek Bell drive the track.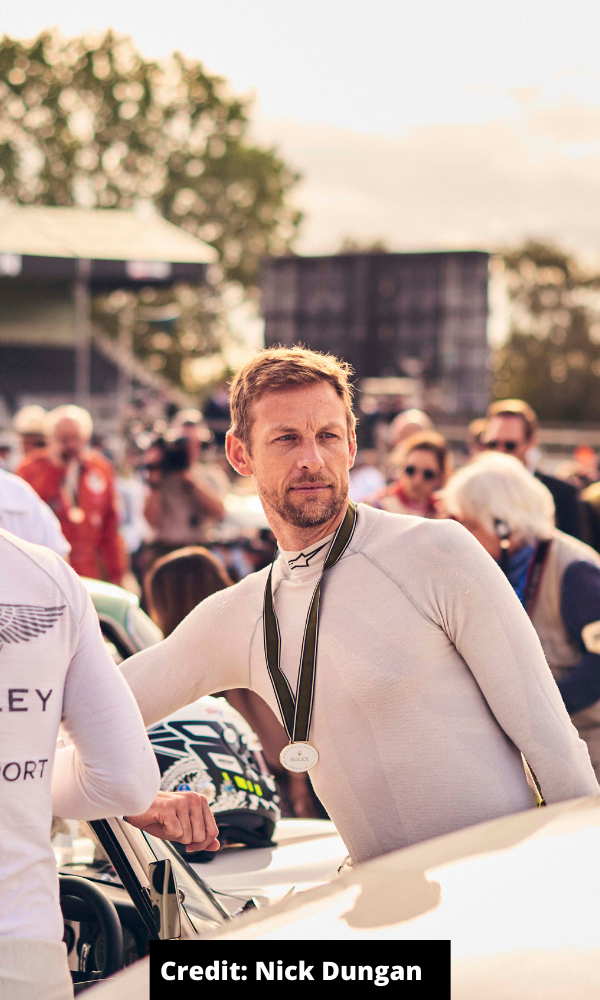 Each day, Goodwood celebrated the life and career of Sir Stirling Moss with a track parade. Saturday was the anniversary of his debut race in 1948 which made it extra special. Tributes poured in from the likes of Derek Bell, Sir Jackie Stewart, Damon Hill and the Duke of Richmond.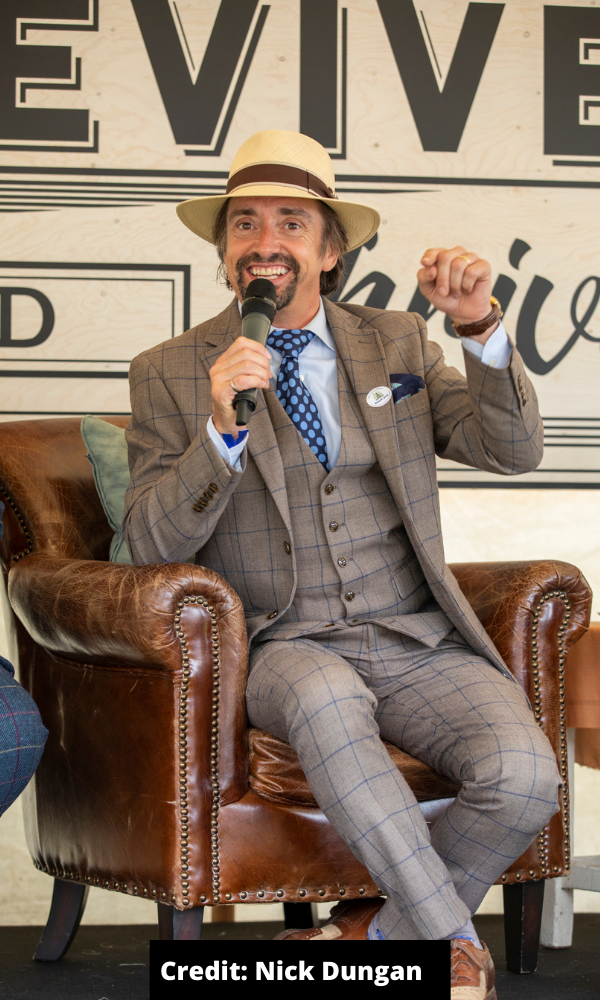 Richard Hammond took to the new Make-Do and Mend area to talk about his new restoration workshop named; The Smallest Cog. The area proved very popular with guests as they enjoyed talks from TV personality Dominic Chinea, Vanessa Jacobs and more. Plus, visitors were also able to take part in a series of workshops.
Sunday's spectacular recreation of the 1946 London Victory Parade, saw 250 local key workers and service personnel lead over 150 historic military vehicles down the Pit Lane Straight. The Duke of Richmond gave a speech, thanking the participants for their selfless service.
For those who couldn't make this year's event, catch up on the highlights programmes on ITV and the ITV Hub:
Goodwood Revival Live, Saturday 18 September at 17:00, ITV4
Goodwood Revival Live, Sunday 19 September at 14:00, ITV1
Goodwood Revival Highlights 1, Thursday 23 September at 20:00, ITV4
Goodwood Revival Highlights 2, Friday 24 September at 20:00, ITV4
Goodwood Revival Highlights 3, Sunday 26 September at 23:10, all ITV channels
Goodwood Revival Highlights 3, Sunday 10 October at 18:00, ITV4