Alfa Romeo Museum Re-opens to Celebrate 110 Year Anniversary
The stunning Alfa Romeo Museum has recently re-opened its doors to the public, after many months of closure due to pandemic restrictions. The launch couldn't have come at a better time, as the museum is celebrating its 110th anniversary this year and has already started the festivities.
The museum (known as the 'Museo Storico Alfa Romeo') is situated on the outskirts of Milan in Arese and is home to well over 200 historic vehicles. The collection houses all the classics you'd expect (and the first public display of the limited-edition Giulia GTA, which you might not!) but is also one of the only places you'll find everything from concepts and prototypes (such as the Caimano and Scarabeo) to weird and wonderful motorboats, airplanes and even gas cookers – all under one roof!
The building is split into three distinct areas that are designed to reflect the core values of Alfa Romeo:
The Timeline wing represents the brand's industrial identity and tells the history of the company.
The Bellezza wing represents beauty, style, design and lifestyle. Here you'll find cars lovingly on display.
The Velocitá wing represents speed, sportiness, technology and driving pleasure. This area is dedicated to the races and drivers that set the brand apart from the crowd.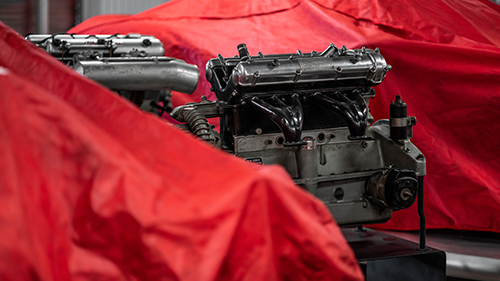 To commemorate their huge 110-year milestone the museum has released some brand-new videos and leaflets that aim to showcase the building and hidden treasures inside. There's an interactive press pack that includes high quality photography (most of which comes straight from the museum's own vast archive) and an in-depth look at some of the museum's most prestigious exhibits. You'll also get a complete history of the company, from its humble beginning in 1910 right up to present day and beyond with a feature on the upcoming Tonale concept vehicle.
The museum has also released a virtual tour in the form of a video series, detailing the exciting new attractions you can find in the re-launched museum. The '110 Years Tour' is completely free to browse and can be found on the Museo Storico Alfa Romeo website.