13 October, 2017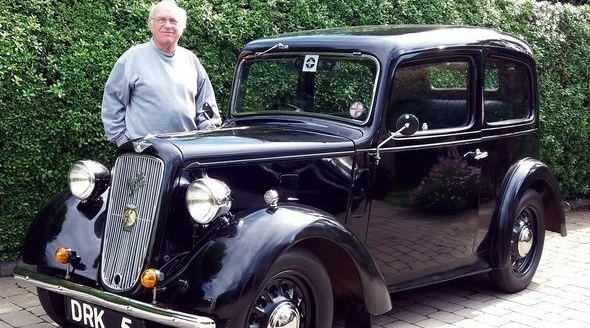 A man from Cornwall is driving the same iconic Austin his grandfather drove him around in – 70 years ago.
The black pre-war Austin Seven 'Forlite' has been in the Castle family since 1947 when it was bought by Douglas Castle's grandfather for just £280.

Family heirloom
Doug, 74, who is now a grandfather himself, recalls being there when his grandfather snapped up the classic when he was only nine years old, on September 27, 1947.
Despite being registered in 1938 – with only two previous owners – the vintage motor has done fewer than 70,000 miles.
Speaking to the Cornwall Live news website, Doug said: "My grandparents would have been delighted and surprised that the car still exists, having covered 67,230 miles, and that it can be driven on the roads amidst the size, speed and technology of modern vehicles."
The car was used by his mother between 1956 until 1971 who then passed it onto him.
Doug says a lack of mechanical expertise and a busy job meant he didn't have the skills or time to make use of the Forlite, however nostalgia made it difficult to part with, and he put the vehicle in storage.
In August 2001, a classic car gathering prompted Mr Castle and his wife Janet, 72, to restore the Austin to its former glory.
All-original
Astonishingly, the engine, gearbox suspension and axles are all original, however it took two years of painstaking restoration to get the car back on the road, involving a new floor, wings, complete leather re-upholstery, re-chroming and a respray.
In August 2003 with just 53,252 miles on the clock, the Austin made its comeback.
After seven decades in the family, Mr Castle says he's thrilled he's been able to keep hold of the motor, even if he's only able to drive it occasionally.