30 June, 2015
Could a dust-coated 86-year-old Bentley found in a barn be among the classic discoveries of the 2010s?
Its £300,000 valuation suggests that it may well be.
The vintage model was unearthed in a Surrey barn by the building's family owners. Experts have compared the old beauty to finding a Rembrandt painting.
The model is likely to spark intense interest among connoisseurs wishing to take out classic car insurance on it.
History
- 1929: the 4.5-litre luxury saloon is manufactured
- 1935: the present owner's grandfather buys the Bentley and is soon using it to take his family on UK holidays, sometimes with a caravan in tow
- 1985: it remains within the same unnamed family, but is taken out of active service and moored in a Surrey barn
- April 2015: the Bentley sees the light of day again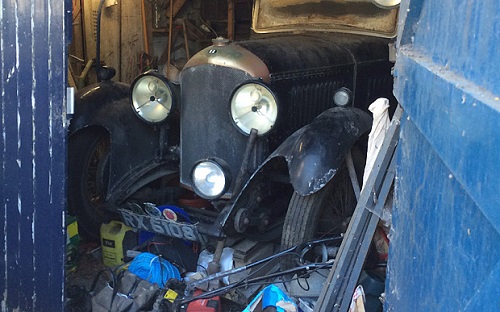 Not such great expectations
The present owner presumed that luxury car auction houses would not be interested in it and expected it would "only" fetch about £30,000.
The reality of the situation could see him ten times richer than that, according to the specialists.
What the experts say
Bonhams car expert Rob Hubbard soon altered the owner's expectations, saying it was "great" to tell him its true worth.
Mr Hubbard's jaw fell open on entering the barn and seeing the Bentley. He said this "Holy Grail" discovery was akin to finding a Rembrandt.
Its engine, chassis, gearbox, axle and steering box digits were all correct and present.
Mr Hubbard, who has a decade's experience in the trade, said the car's trim and body would not have to get replaced as they were still in "remarkable" condition.
This meant that not much work would be required to get the Bentley up-and-running once more. He called the find "fantastic".
The original HJ Mulliner bodywork still bares the unusually rare original chassis stamp to the car's bonnet edges, while the inside is totally original in green leather.
Mr Hubbard described the car as a true "gentleman's express". He believes that Bonhams' estimate of £150,000 to £250,000 could be at least £50,000 shy.