Brewing up a Storm at Coffee & Chrome
Footman James kicked off their 2019 calendar with their very own Coffee & Chrome meet, located in the stunning grounds of Chateau Impney, home of the Chateau Impney Hill Climb.
On a crisp, cool January morning, vehicles embarked on their journey from multiple locations across the UK - some even as far as Devon travelled to the Worcestershire countryside.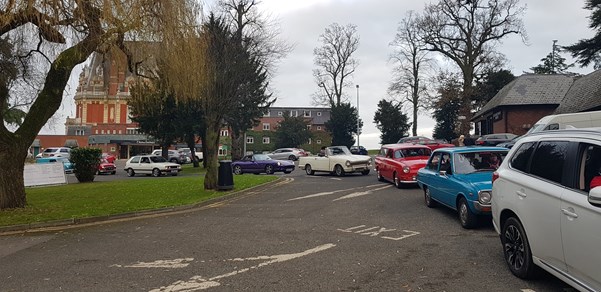 As classic cars and classic bikes started to arrive, it was a paradise for classic vehicle enthusiasts as attendees were able to see rare sighted classics that time had once forgot. From Triumphs to Austins and Jaguars to VWs, there were plenty to please the eye. Andrew Williams commented on Facebook that there were 'lots of cars that I have not seen at other meets'!
Set in the picturesque countryside of the enchanting Chateau Impney estate, the Grade Two listed building was the perfect backdrop for enthusiasts to take some memorable shots of their beloved classic.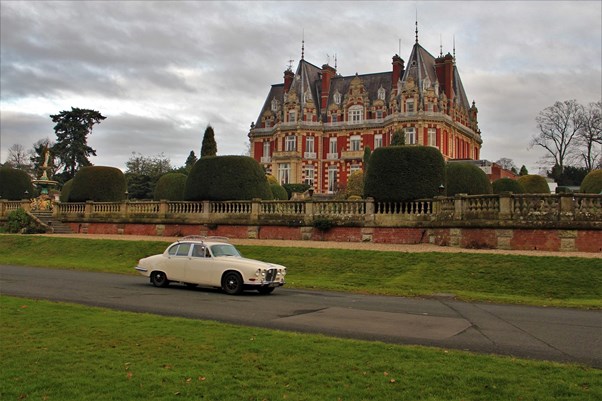 Photo Credit: John Bowen
On arrival, enthusiasts were greeted by Footman James who handed out Footman James' free newspaper, The FJ Times, along with a Footman James ice scraper for those early morning journeys.
Once people were parked up and settled in, enthusiasts were left to mingle and get toasty by the firepits, whilst being able to tuck into a hot drink and their free bacon butty.
The Drivers Club was also open to visitors who fancied coming in from the January chills. It was a classic vehicle sanctuary as the suite allowed people to relax on the cosy chesterfield sofas, listen to an array of vintage music whilst being in the company of some fantastic classic vehicles, including the Bugatti Type 51 and a BRM P48.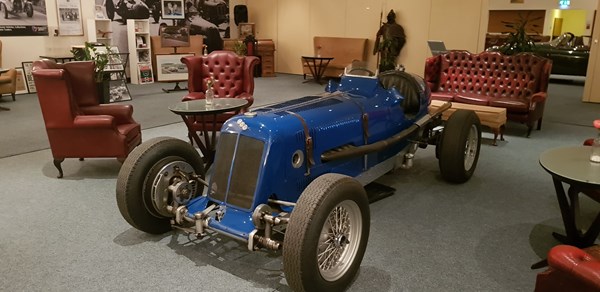 Back outside, Coffee & Chrome's on site exhibitors were at hand; Fender Broad and Classic Motor Cars, with the latter bringing along their stunning Jaguar E-Type Series 1 4.2 Roadster.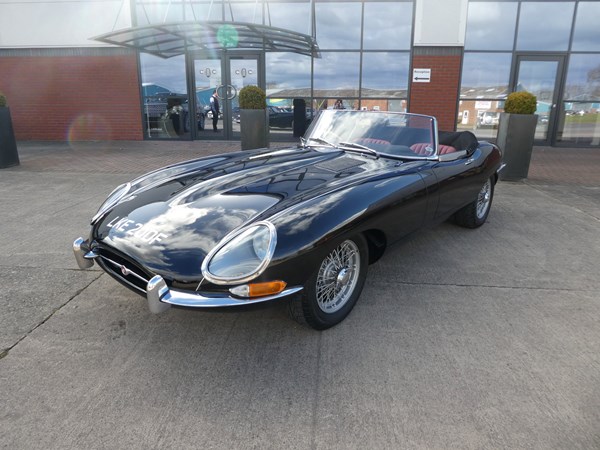 This Jaguar was in restoration for two years before being returned for use in the 1990s. Since the classic car's restoration, the Jaguar has been serviced and maintained to an impeccable standard, with extra modifications added along the way, including its five-speed transmission, competition laced wire wheels, brakes and rear seat belts.
It was great to see support from Footman James' affiliated club, Triumph Sports Six Club, as they arrived with a beautiful display of Triumphs, including a 1964 Triumph Vitesse.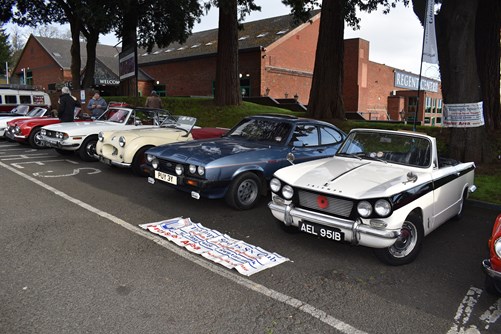 Overall, the meet was a wonderful success, and since, Footman James has received many positive reviews from those who attended.
All that's left to do now, is plan Coffee & Chrome round 2! If you haven't done so already and are interested in attending future Coffee & Chrome meets, you can subscribe to the Footman James monthly newsletter to be the first in the know when the next dates are.
You can also view the Coffee & Chrome Photo Gallery.