It wasn't Only Fools and Horses at the Bristol Classic Car Show…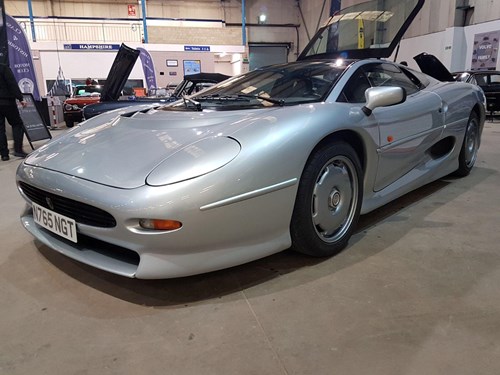 Saturday 10th – Sunday 11th February was the first of our three Bristol Classic Car Show events at the Bath & Western Showground.
On arrival, we set up as we prepared for the arrival of the slick silver Ferrari 360 that graced our stand over the weekend; courtesy of our partners at Haynes Motor Museum.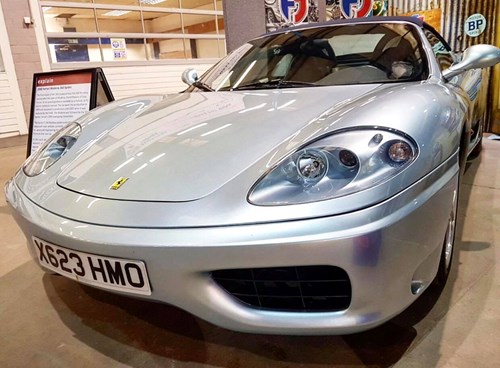 Our display brought Formula 1 to the Bath & West Showground as this 2001 Ferrari 360 used to be owned by Ross Brawn- Scuderia Ferrari's Technical Director. The 185mph Ferrari was presented to Brawn by Ferrari's Chairman in recognition of the part he played in the team's unprecedented F1 success at the time and it's still in a road-going condition!
'God bless Hooky Street' as non-other than Boycie himself, John Challis, attended the show. He even popped over to our Footman James stand and talked about his book signing that he was partaking in over the weekend. His books included; Being Boycie, Reggie and Boycie & Beyond.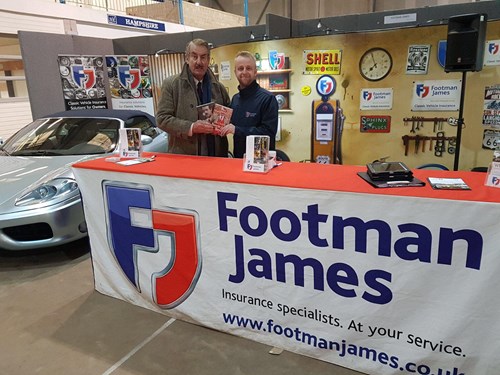 The Gilbern Owners Club brought along this one of a kind green Morris Minor. The difference was that this little moggy ran on a Subaru Imprezza turbo engine and a four-wheel drive. We know we wouldn't mind a go!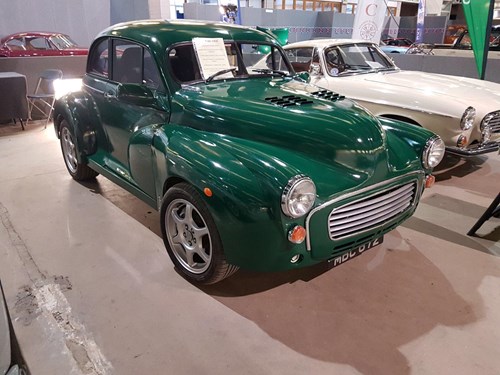 As usual there were a variety of prizes up for grabs including the coveted Best Car in Show which was awarded to this elegant 1959 Aston Martin DB Mark III, owned by Trevor Fox.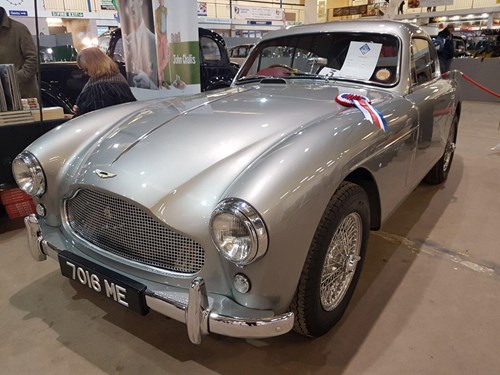 Other awards included:
Best Car in Show Runner-Up: Jensen Interceptor
Best Vintage/ Veteran Vehicle: 1935 Rover Tourer
Most Interesting Vehicle: 1981 Ford Cortina
Best Trade Stand: Doug Taylor
Not only did the 1959 Aston DB Mark III grab our attention, so did this impressive example of the Aston Martin DB7 Zagato on the Yeovil Car Club stand.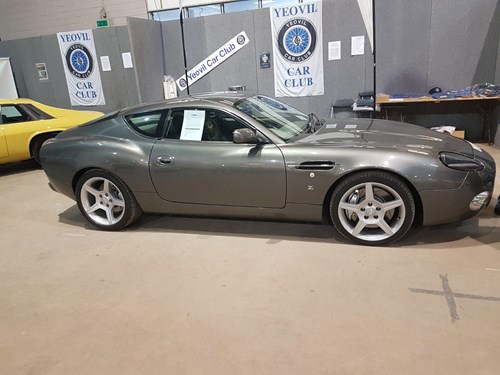 This V12 engine Aston has a top speed of 190mph after it was introduced in 2003 as it rekindled the relationship between Aston Martin and Italian coachbuilder Zagato. This coupe was built as a limited production run of only 99 cars and was only available in the UK, Europe and South-East Asia.
As well as a wide range of classic cars on display and for sale at the event, enthusiasts could find that it was the perfect place to be to pick the perfect part for their journey to a complete restoration. The Showground saw many different traders, part suppliers and auto jumble stands pitch up and sell that vital missing piece.
If you didn't have time to head down to the show, there's no need to worry as there are another two more Bristol Classic Car Shows this year. Make sure to get your tickets!