Britain's best museums for classic motorcycles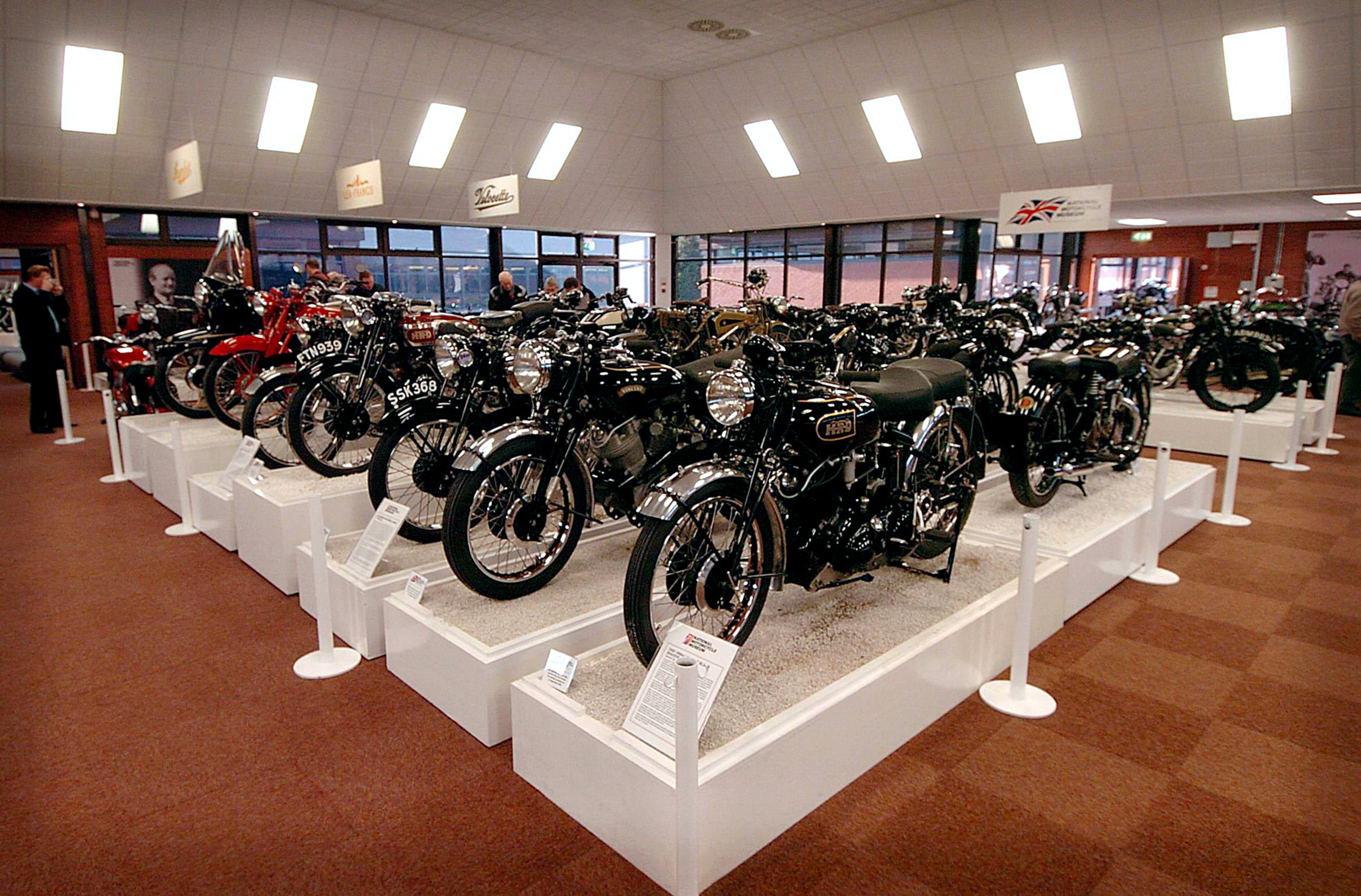 Classic motorcycle enthusiasts need something to fill their time when the weather is too icy to safely take their bike on Britain's roads, need look no further…
Here's a run-down of some of the UK's best vintage motorbike museums to get your fix, we even see a couple of our Footman James partners make the list!
The National Motorcycle Museum – Solihull, West Midlands
Our first Footman James partner sees an impressive showcase of motorcycles and is recognised as having the largest selection of British motorbikes in the world, with more than 1,000 classic bikes across 170 manufacturers.
Preserving pieces of history, the collection spans three centuries, with its oldest antique on display dating back to 1898.
There are five impressive display halls and a foyer featuring a host of dazzling collection, with newly-restored machines being added all the time.
London Motorcycle Museum – Greenford, Middlesex
A celebration of British motorcycling history, this Middlesex collection showcases around 200 machines dating as far back as 1902.
Ormondes, Triumphs, Austins and Zeniths, are all on display or ready to be brought out of storage for your absolute admiration.
Sammy Miller Museum – New Milton, Hampshire
Our second partner to make the list is non other than the Sammy Miller Motorcycle Museum. The museum is home to a range of exotic prototypes, raucous racers and halls dedicated to road bikes, sports bikes and trail bikes make for a seemingly endless collection of motorcycles that is near-guaranteed to impress.
 Formed in the 1960s by famous motorcycling legend Sammy Miller MBE­ – 11 times British Champion and a winner of more than 1,400 events – the collection started with just a handful of Sammy's old racing bikes and has grown to almost 400 impressive machines.
The Craven Collection – York, Yorkshire
This private collection and "working museum" hosts more than 250 vintage and post-war classic motorcycles is lovingly kept in an old Yorkshire farm building not far from the A64.
Also on display are an impressive collection of military and police bikes, including a 998cc Norvin and a 1960s BSA Rocket Gold Star 650cc sprint bike.
The David Silver Honda Collection – Leiston, Suffolk
A Super Cub C100 and a 1980s CBR1000F show the variety of the Honda collection housed in this Suffolk gem – with models dating between 1948 and 1992.
Spares carry parts for more than a thousand varieties of Hondas are also available – making this the ideal spot for anyone with a project on the go.
Thinking of getting a vintage motorbike? Enquire about our classic motorcycle insurance