22 September, 2017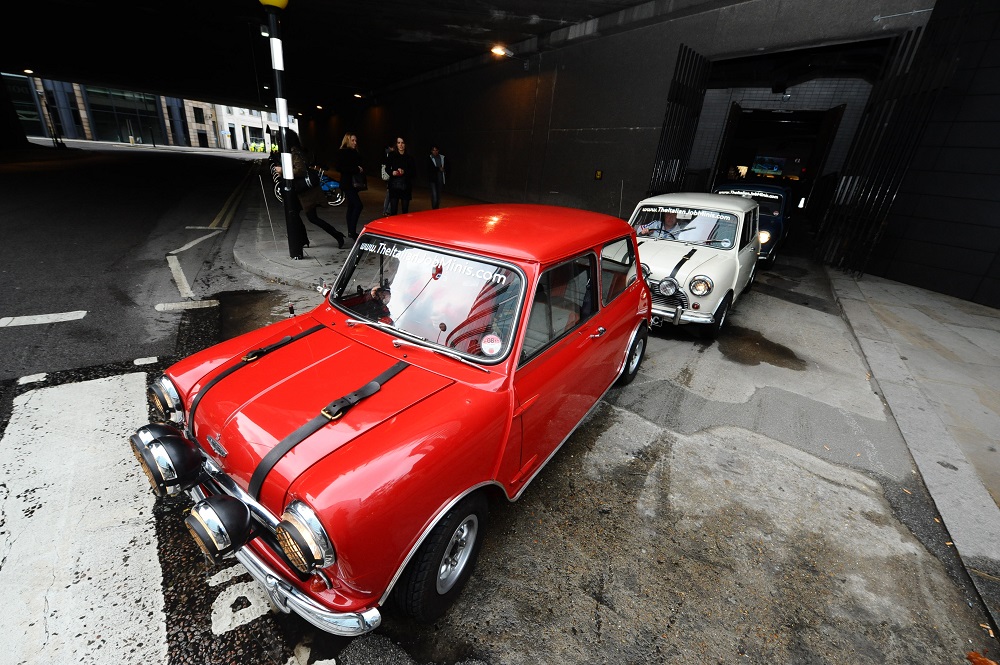 A couple of classic car enthusiasts are set to reignite their passion for Minis, as they recreate the journey of sixties movie classic, The Italian Job.
Geoff Platten and old friend David Gregory have invested in a 1999 Rover Mini Cooper to follow in Michael Caine's tyre tracks and embark on the famous rally. 
Speaking to the Wiltshire Times newspaper, Geoff said: "With both of us now past retirement age, we have entered with a number depicting our age: Car 67."
Recalling owning Minis when they were just young men, the now-retired gents told the newspaper of their excitement to rekindle their passion.
Charitable fun
Although self-funding the entry fee Geoff from Staverton, Northamptonshire and David from Cheltenham in Gloucestershire have so far raised more than £4,000 for charities Stepping Stones and Larkrise Community Farm.
This year's jaunt will run from October 27 to November 4, and will incorporate laps of the Dino and Enzo Ferrari racetrack in Imola and a visit to supercar manufacturer's Pagani's showroom and factory.
Just like the film, drivers will take part on a morning of racing on the Lingotto roof top, made famous by Michael Caine's classic line in the movie: "Try putting your foot down, Tony, they're really getting rather close."
An iconic re-enactment
The Italian Job circuit has raised more than £2 million for Variety the Children's Charity since its launch in 1990.
As well as Mini drivers, owners of a Jaguar XJ, Aston Martin DB4, or any car featured in the film are also invited to take part in the vintage rally.