Cancer-Hit Car Builder's Classic Triumph Over Adversity
They say that laughter is the best medicine.
But perhaps the same can be said of a passion for classic car building - if cancer patient Neil Buxton's heart-warming story is anything to go by.
On December 24 2012 Mr Buxton was told he could be dead by Christmas 2015.
Once he finally got over the shock of receiving this news, he made building a racing car with a classic 1950s look top of his bucket list.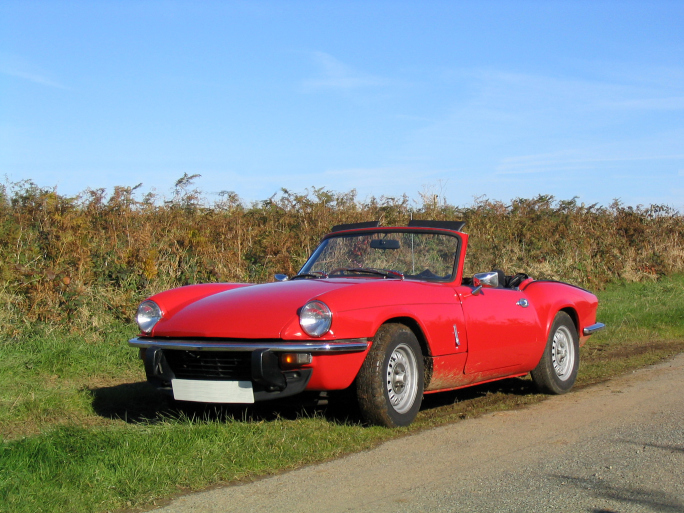 The health of 66-year-old prostate cancer sufferer Mr Buxton was initially so bad on Christmas Eve four years ago that he had to have all his radiotherapy in one go.

Doctors had found a growth which was compressing Mr Buxton's spinal cord, the BBC reports.
But the ex-teacher, from the Cairngorms village of Dulnain, refused to be beaten… especially when he discovered a new project to drive him on.
What happened next
Mr Buxton had previously kept classic cars and thought that building a "classic" of his own was a challenge to keep him going.
He has a couple of fellow cancer patients to thank for the idea. They were chatting about the vehicles they had possessed down the years.
Mr Buxton decided he would design his car like a distinctive 1950s racer.
It did help that he was also a sculptor by trade.
The basic ingredients for the Scot Special
Mr Buxton named his car the "Scot Special", then resolved to use two key ingredients:
A special chassis from the classic Triumph Spitfire
Discarded washing machines to help create the interior bodywork
Mission accomplished
Bit by bit, Mr Buxton built up his strength until his daily working hours on the project jumped from 30 minutes to up to three hours.
His crowning glory came earlier this month when his treasured self-built car passed its MOT.
Today, his car quest finally over, Mr Buxton is still getting hormone therapy each month, as well as morphine to dull the pain.
Dr Neil McPhail, his Raigmore Hospital-based consultant in Inverness, persuaded Mr Buxton to share his uplifting tale with the world.
A classic response to a cancer diagnosis
Mr Buxton thinks that his car project has helped him keep the prostate cancer at bay.
He believes he will still eventually succumb to the inevitable. But Dr McPhail is another who believes that the "amazing" car-building project has helped extend Mr Buxton's life.
The doctor calls Mr Buxton "remarkable" and "inspirational". He says it proves that some of your best years can still be ahead of you if you keep busy.