30 October, 2017
 At Footman James, we are known for loving classic cars, but we also love classic bikes too! This year saw us sponsor our first ever Classic Bike Live event which took place at the East of England Showground, Peterborough on the 28th-29th October.
The two- day event saw classic motorcycle enthusiasts showcase the best of their British, Japanese and European motorcycles, with the event starring special guests; TT Legend John McGuinness and sidecar wiz Colin Seeley.
We were even lucky enough to have the privilege of meeting McGuinness himself on Saturday morning as he popped over to the Footman James stand to say hello.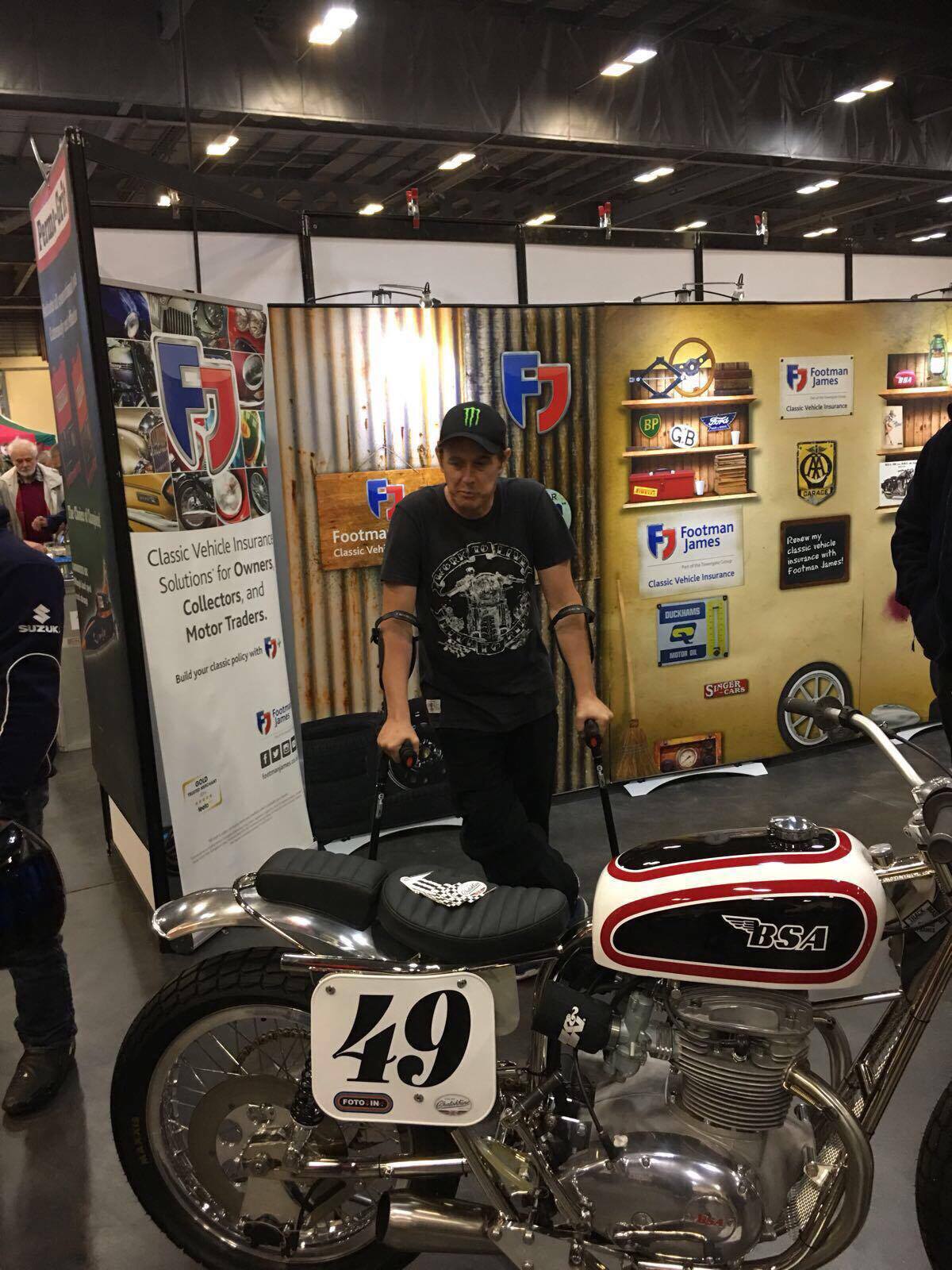 On both Saturday and Sunday, McGuinness and Seeley took to the Live Stage where they were interviewed by legendary commentator Fred Clarke. McGuinness even brought some of his own collection along, whilst Seeley appeared with a selection of motorcycles including; a Seeley Condor, a Seeley Matchless G50 and a Norton Commando, just to name a few.
Other legends were also represented at the show, including the late John Surtees and Scottish racing legend Bob McIntyre.
Courtesy of the Surtees Foundation, guests had the chance to pay homage to Surtees through a special display of classic motorcycles that were on show in his honour. This included a 1938 250cc Triumph Tiger T70 and a 1949 500cc Grey Flash Surtees Special.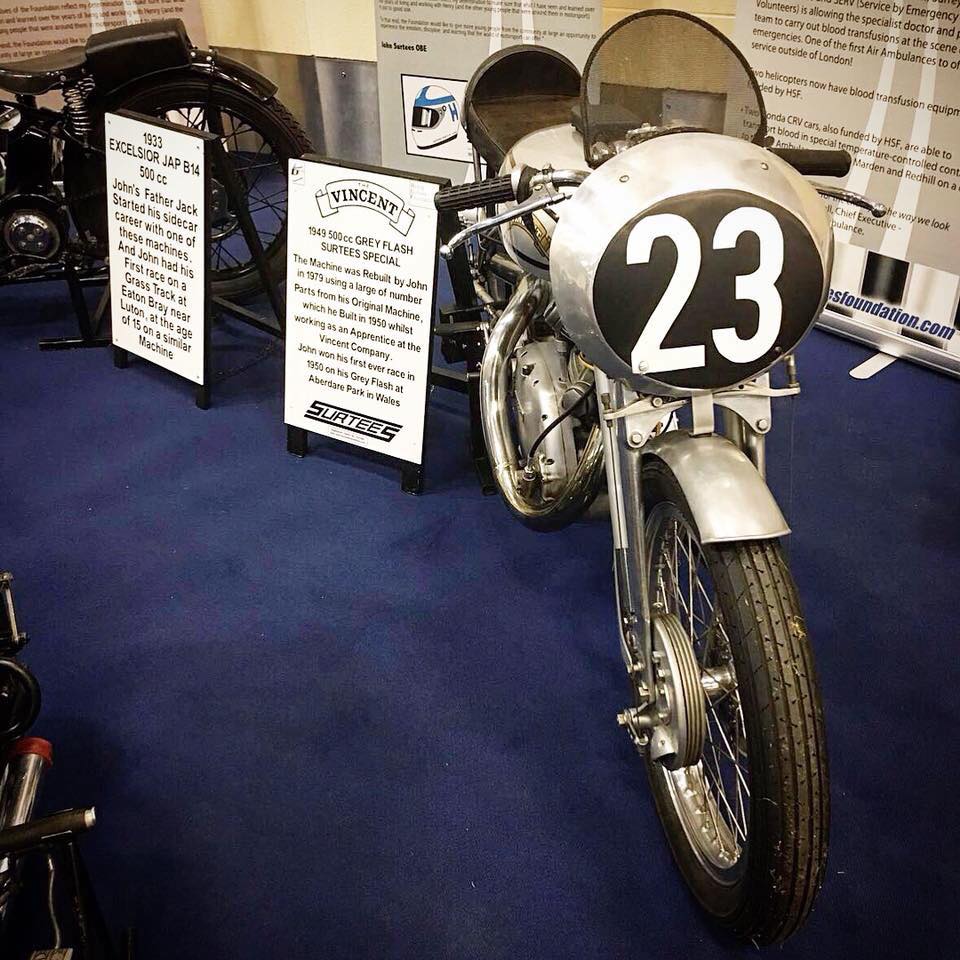 The Vincent Grey Flash was built using some of the parts from the Vincent that he rode during his debut road racing season after starting as an apprentice at the Vincent factory in the 1950s. Other motorcycles included a Vincent Black Lightning that was built using a 1953 race engine and a 1933 JAP-engine Excelsior B14, an example of the model that Surtees rode in his solo racing career.
Not only this, outside in the paddock area, visitors had the chance to see Kevin Schwant's 1994 Suzuki XR94 and Barry Sheene's 1979 Suzuki XR27.
For those that needed to find that spare part, Classic Bike Live had you covered as they introduced their own autojumble. 
Along with this, a variety of motorcycle clubs came along to show their support and were happy chatting away with like-minded enthusiasts. It gave attendees the perfect opportunity to pick the brains of each club's knowledge and expertise… then again it was Halloween weekend after all!
For those that visited, we hope that you enjoyed the weekend as much as we did as we look forward to seeing and attending a range of classic vehicle shows again next year!