Celebrating the life of the iconic Bentley V8
After over sixty years of production, the Bentley 6¾-litre V8 engine is the longest serving V8 design history has ever known. However, the seven-strong team behind its assembly recently completed production on the last of these iconic engines to leave the Crewe-based factory, marking the end of its handcrafted manufacturing run.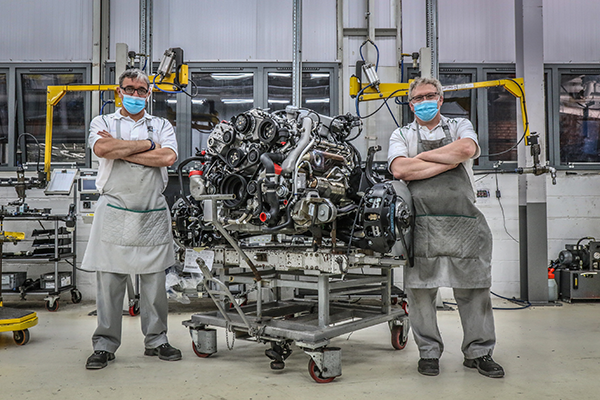 Time has had little impact on these engines; they're using the same configuration and bore spacing that the very first 1959 version used and despite technological advances the came over the last six decades, each engine requires approximately 15 hours to build by hand.
With 36,000 L-series engines produced over the last sixty years the team have been working extremely hard, acquiring combined experience of 105 years working in the engine workshops of Bentley's headquarters where every single one of these engines has been produced since production first started in the 1950s.
The final L-series engine will be spending its life powering a limited edition Mulsanne 6.75 edition by Mulliner that's been specially commissioned to house this piece of history.
Peter Bosh of Bentley's Board of Manufacturing released an official statement:
"Our venerable 6¾-litre V8 has powered the flagship Bentley for more than six decades, and so has earned its retirement. I am extremely proud of the generations of skilled craftspeople that have meticulously assembled every one of these engines by hand over the years. That this engine stood the test of time for so long is testament to the ingenious engineers who kept making the engine ever more powerful, refined and reliable. Now, we look forward to the future of Bentley, powered by our exceptional W12, sporting 4.0-litre V8 and of course our efficient V6 Hybrid - the start of our journey to electrification."