06 July, 2016
While petrol-heads weren't exactly fighting them on the beaches to secure Sir Winston Churchill's Daimler, keen interest is shown in the 1939 vehicle.
The iconic former Prime Minister used this unique classic car for his campaigns during the 1940s.
The dazzling Daimler DB18 Drophead Coupe was put under the hammer by Coys in Oxfordshire on Saturday (July 2) and auctioned for £232,520.
So what makes Churchill's car so special?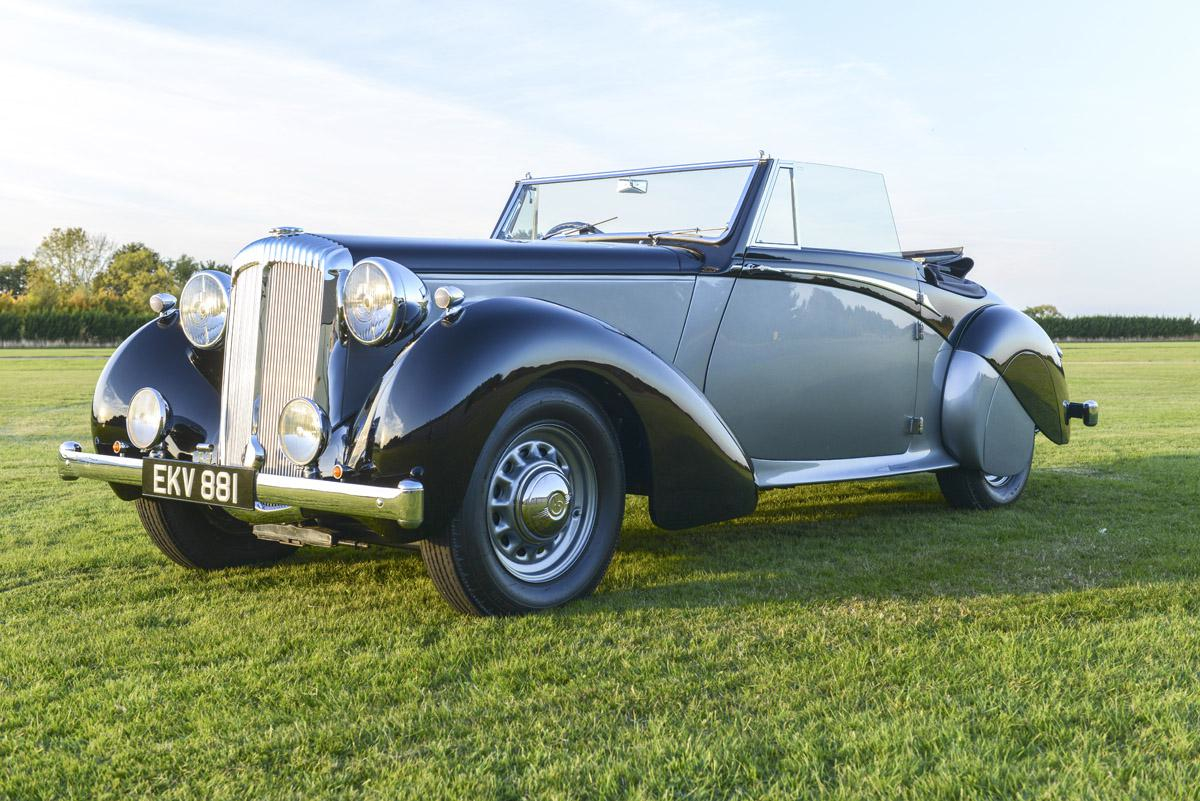 • No other DB18 Drophead Coupe still survives to this day. Only two others got through the Second World War intact. During the Blitz the Germans targeted Coventry, where the Drophead was built
• Only seven other models were ever made in 1939 - its production stopped when war erupted later that year. So the remaining batch of 15 units were left unbuilt
• Churchill was loaned the car (Chassis 49531) for his political campaigns in 1944 and then in 1949. Daimler installed loudspeakers so that Churchill could speak to the people while being driven through the cities. The English manufacturer also used the coupe for other special occasions between 1940 and 1950
• Daimler used it over a 10-year period from 1940 to 1950 for special occasions and it was twice loaned to Churchill
• It was fitted with a loudspeaker system and Churchill would sit on the rear deck to address crowds as he was driven through various cities
• German restoration expert Eberhard Thiesen has spent over £100,000 renovating it
What the expert says
A Coys spokesperson said that the Drophead's importance should not be underestimated, adding that the motor played a key role in defining the modern era of the UK. The auction house believes this will attract historians and classic car lovers alike. Churchill is widely regarded as one of Britain's greatest-ever prime ministers. His leadership was instrumental in helping the UK and its allies defeat Hitler's Germany during the Second World War. Fittingly, the auction took place at Woodstock's Blenheim Palace, Churchill's birthplace.