Footman James Classic American Car of the Year 2018 - Heats 4 & 5
The Footman James Classic American Car of the Year continues and we are pleased to announce the winners of heats 4 and 5.
Amongst a range of classic American cars, heat 4's winner was chosen at this year's Classic American Stars and Stripes Show, which celebrated its 35th birthday in style.
There were plenty of classic cars to choose from but ultimately there could only be one winner. Against a tough choice of classics, the worthy winner was chosen - an incredible 1957 Dodge Custom Royal belonging to Gary Sanders.
This is not the first time Sanders' Dodge has made its claim to fame. The classic was also shining in the spotlight on the cover of May's Classic American magazine.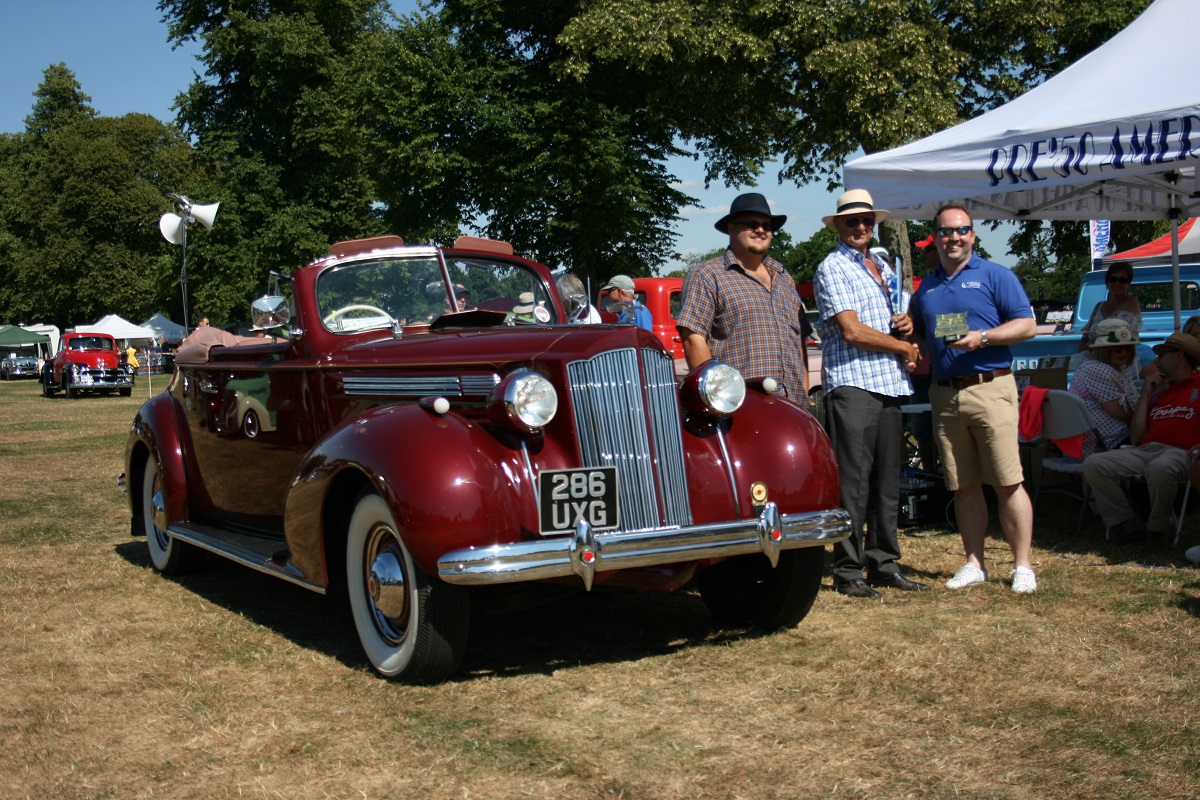 The next announcement was when Dennis Smith's 1938 Packard took home heat 5 of the Footman James Classic American Car of the Year at the Pre-50 American Auto Club's annual event, the Rally of the Giants.
The show, which was held at Blenheim Palace on Sunday 8th July 2018, attracted many pre-war American Cars, including vintage cars and antique cars.
This beautiful machine is believed to have been assembled in Australia and features a plate in the engine stating, 'Packard Australia'. Smith has owned this American classic car for six years after it went under a full restoration back in Australia before heading over to the UK.
We now can't wait to see how well the 1957 Dodge Custom Royal and 1938 Packard fairs at the Classic Motor Show in November, amongst an array of other noble heat winners. Why not check out the competition and compare these classics against heat 3's winner – the 1957 Plymouth Belvedere?