Classic Car Fans Could Suffer If Discontinuations Mount
Recent news that British Motor Heritage (BMH) is to stop supplying car parts vital to the restoration of Triumph TR7s has left owners worried for the future of their projects.
News this week that the TR Driver's Club is set to start making body parts itself encouraged fans that there is hope for the model, but the outlook remains mixed.
And the worry is not confined to Triumph owners, with the risk other classic marques may follow the same route and discontinue production on parts.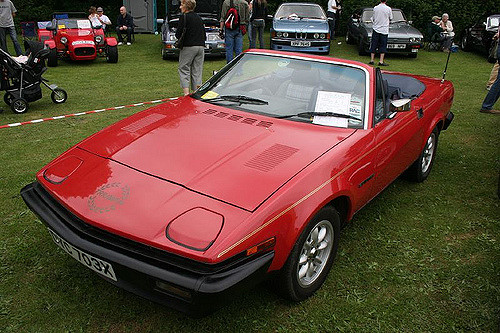 'Incredibly Sad'
Many classic car clubs expressed concern when the news broke that BMH plans to stop supplying body panels including wings, headlamp surrounds and other parts vital to restoration.
TR Drivers Club official, John Claney called the news "incredibly sad" considering the massive upturn in the profile of the TR7 over recent years. However, having made some inquiries Mr Claney announced this week his club has found a potential solution to the issue – making its own parts. He said: "The people whom I have spoken to can produce new panels using existing parts to produce patterns. From those patterns, wooden bucks would be produced and then the steel would be panel-beaten into shape."
This has led to calls for enthusiasts with collections of TR7 spare parts to come forward and check their stock to help the TR Drivers' Club continue to create new parts.
Growing Concerns
The announcement by BMH has led to growing concerns from enthusiasts. Should other marques follow suit, scarcity would mean that the price of second-hand parts would render all but the highest-level restorations impossible.
But perhaps all is not lost. The TR Drivers' Club announcement suggests some light at the end of the tunnel for heritage vehicle restorers.
Collaboration between clubs, collectors and enthusiasts such as that being proposed by the TR Drivers' Club might show the way for the future, should other marques discontinue production.