27 October, 2016
Hundreds of classic cars will set off from Hyde Park next weekend to make their way to the coast in the annual Bonhams London to Brighton Veteran Car Run.
A grand total of 426 classic cars, their drivers and their passengers, many in period costume, are set to take part in the run on November 6, and thousands of spectators will line the route.

All of the three and four-wheelers taking part were built before 1905. Most are fuelled by petrol but 14 of the vehicles are powered by steam, plus there will be a pair of pioneering electric vehicles taking part.

The drive is the longest-running motoring event in the world!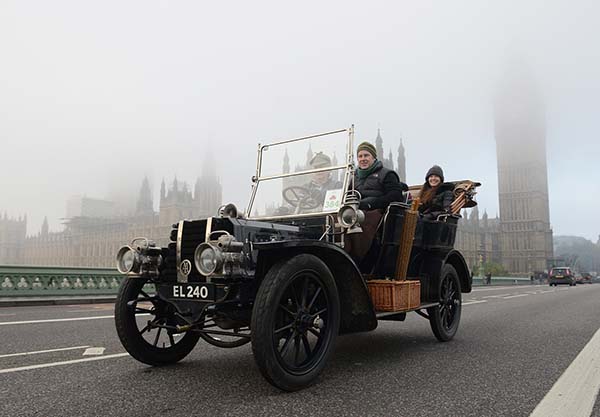 This year's event will have a German theme as it marks the 130th anniversary of the world's first automobile, the 1886 Benz Patent-Motorwagen which was built in the country.

Among the entries taking are 14 German-made cars, including examples of long forgotten marques such as Adler, Delin and Cudell which will be joined by a number of Benz and Mercedes cars.

Some of the other makes represented – such as Renault, Peugeot and Daimler – will be familiar to today's motorists. But there will be plenty of long-forgotten marques there, too including Mors, De Dion Bouton, Colliot, Purtian and Milwaukee to name but a few.

This year they will be able to spot stars such as Pink Floyd drummer Nick Mason and Ross Brawn and Eddie Jordan will be swapping the fast-paced world of Formula 1 for a more sedate form of motoring.

The BBC's Chris Evans, Alex Jones and Ken Bruce will be following the run in vintage buses, raising funds for BBC Children in Need.

Robert Brooks, Chairman of Bonhams, said: "It might not sound too difficult to drive from London to Brighton, but in these pioneering automobiles it really is an adventure. I just hope my 1895 Peugeot makes the trip without a hitch… but one can never be sure!"

The Veteran Car Run is part of the Royal Automobile Club's London Motor Week – a seven-day celebration of motoring, which includes an art exhibition, motoring lectures, a motoring forum and a motoring book awards evening.