12 May, 2015
How do classic cars fit in with a trend towards cleaner vehicle emissions?
This question is about to be put to the test with 12 British cities each vying to become an Ultra-Low Emissions Zone (ULEZ).
Initially, four cities will be nominated from a dozen-strong cast. Campaigners are urging the candidates to follow London's lead by introducing similar exemptions for classic car insurance-covered, older vehicles.
The call comes from the Federation of British Historic Vehicles Clubs (FBHVC).
It says it will collaborate with cities nationwide to attempt to ensure that classic owners do not get banned from emission zones of the future. 
So where are these proposed low-emission cities?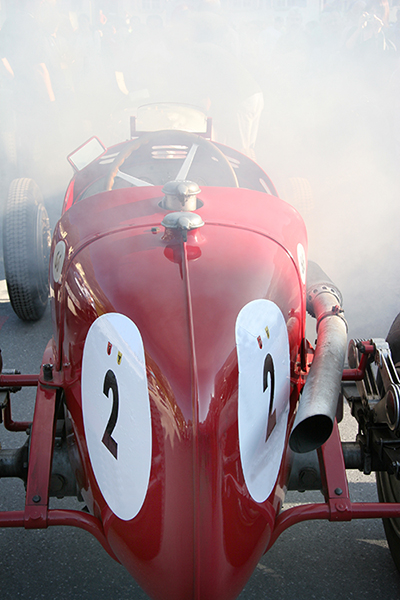 - Nottingham
- Leicester
- Oxford
- Sheffield
- Milton Keynes
- Dundee
- West Yorkshire
- West of England (comprising the Bath and Bristol areas)
- York
- The North-East (linking an area between Durham and Newcastle)
- Northern Ireland
- Greater London (in addition to the existing London one)
What they're saying about the ULEZ plans 
FBHVC communications director Geoff Lancaster says the Federation wishes to engage in the successful four cities' consultation procedure.
He said it hopes to get the same historic exemptions which have already been seen in London's ULEZ. All vehicles that have a 'historic' vehicle tax class (made before 1974) are exempt.
But the omens aren't great, if one of the candidates, Leicester, is anything to go by.
Its mayor Peter Soulsby said the link between poor health and bad air quality is one that could not be ignored. He says it is key that the current generation meets its duty to upgrade air quality both today and in the future.
Leicester's planned ULEZ will be rolled out over 10 years, first on buses and then covering every vehicle. Minister of State for Transport Susan Kramer said ULEZ schemes can help "transform" city residents' life quality as well as building stronger economies.
Baroness Kramer said they are key measures towards the Government's 2050 vision of having nearly every UK van and car benefiting from ultra-low emissions.
About the Federation of British Historic Vehicles Club
The FBHVC campaigns to maintain the right of motorists to drive historic cars on the UK's roads.
Its membership boasts more than 500 groups representing 250,000 people and it hosts events throughout the year.