02 December, 2014
Christmas could come early for classic car and motorbike fans this week - with an auction house offering the chance to snap up the perfect present in London.
As many as 70 classic motorcycles and cars worth an estimated £14 million-plus are going under the hammer today (December 2) during Coys' auction of True Greats at Lindley Hall.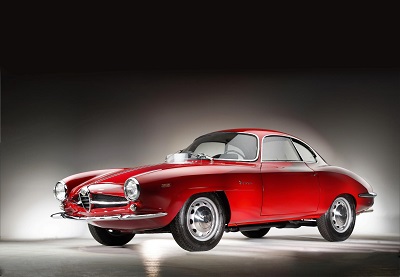 And that's not all.
The auction will also see £200,000 worth of stunning motoring and film-themed posters at the Royal Horticultural Society venue.
Organisers say that enthusiasts could pick up a Christmas present and sound investment all in one - as classic vehicles covered by classic car insurance currently outperform several sectors of the speculation game.
Chris Routledge, managing partner at Coys, says it is so much more rewarding to look at a motor-based investment than just blank figures on a computer screen or paper balance sheet.
What can I bid for?
- Well, those with between £1.1 million and £1.3 million to spare can contemplate a jaw-dropping Porsche 904/6. This Works Prototype Carrera GTP (1964) is sure to turn heads.
- Deep wallets will again be required to take an iconic 300 SL Gullwing from Mercedes-Benz (1955). Between £950,000 and £1.1 million is the asking price for this coveted sports coupe, which comes with the original engine.
- Or what about a 275 GTB/2 6 C Berlinetta from Ferrari (1964)? Another member of the £1million club; it is expected to go for between £1 million and £1.4 million.
- A Giulia Sprint Speciale 1600 from Alfa Romeo (1964) is more brilliantly red than Santa's nose. These sort of rare cars are rapidly appreciating in value. Experts believe it will take between £80,000 and £110,000 to secure this beauty.
- Indian 1300 Four Model 402 (1931): This rarest of exotic four-cylinder models is dubbed "highly collectable" - and perhaps a little more affordable.
And the poster auction? 

Among the highlights are:
- Le Mans film (1971) posters (with estimated values spanning between £300 and £1,600) featuring Steve McQueen. The iconic motor racing movie starred a number of iconic cars, including the stunning 1.375 million dollars (£876,000) Porsche 911S made a year earlier. This poster has got to be cheaper than owning the car itself…
- A Dr No (1962) UK Quad (between £8,000 and £10,000). This one is bound to attract interest as this Sean Connery classic was the first Bond movie.
- An original French Grande from King Kong (1933, estimated at between £20,000 and £25,000).
- A Casablanca card poster (1942, going up for between £7,000 and £10,000).
Auction details
Full address: Lindley Hall, Vincent Square, Westminster SW1P 2PE.
The nearest tubes stations are Westminster, Victoria, St James's Park and Pimlico. The auction of posters begins at 3pm. The motorbike and car auction runs between 7pm and 11.30pm.