27 September, 2016
Two classic cars have been reunited after 50 years apart.
The consecutive-plated Jaguar E-Type classic cars were brought back together by Jaguar enthusiasts.

Ray Straughan, 64, from Heddon, Northumberland, and Martin Simpson, from South Shields, Tyne and Wear, met at a classic car rally.
The original consecutive plates mean that these two automobiles are likely to have been sold right after one another at the same show room, five decades ago.
Mr Straughan was at a classic car rally last weekend with his red 1966 Jaguar E-Type when Mr Simpson approached him and said his blue Jaguar had almost the exact same plate number, but it was off by one digit.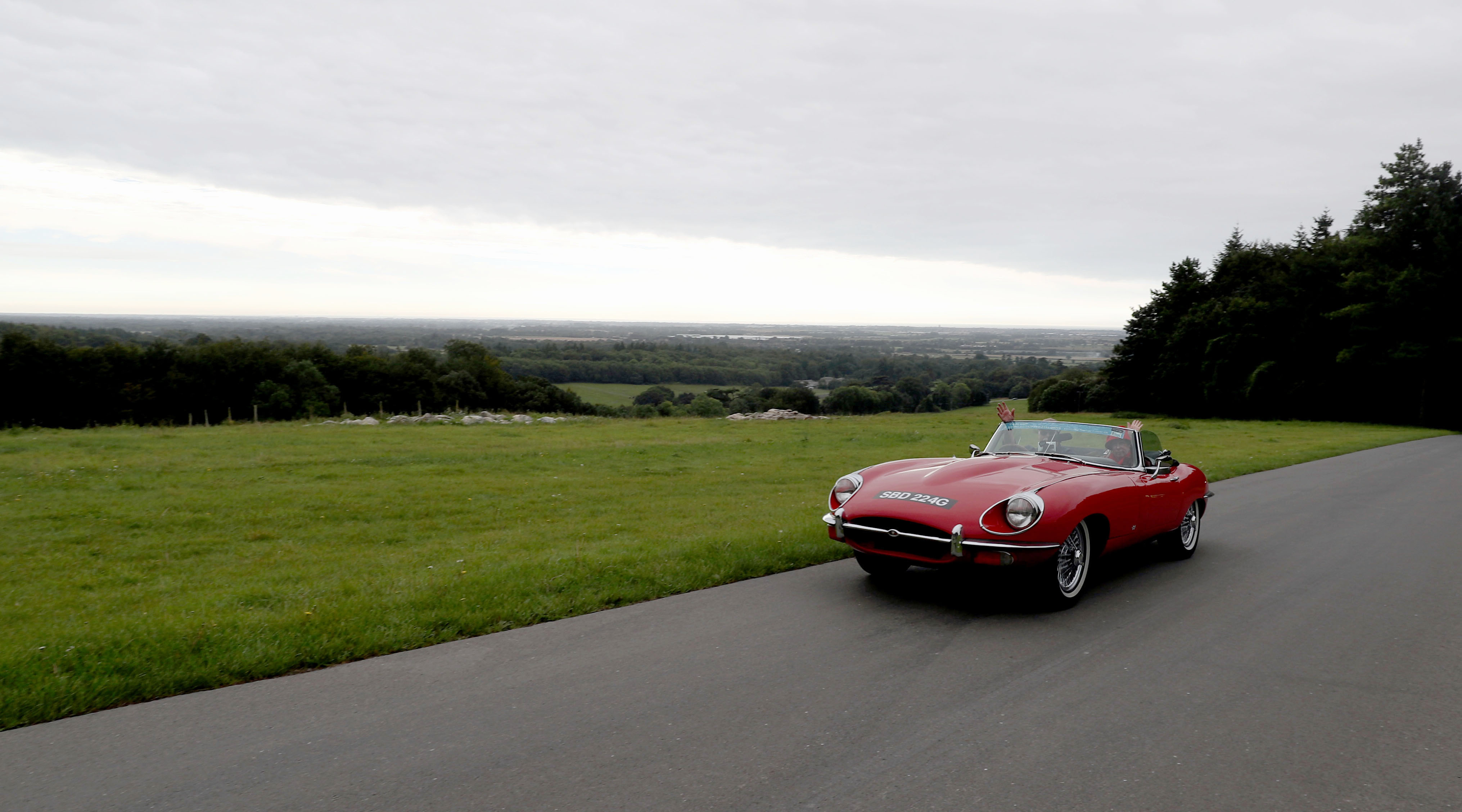 Mr Straughan said they couldn't believe their eyes. 
"We just can't believe this. It's just crazy," he told Chronicle Live.
Mr Straughan bought his E-Type in 2008, while Mr Simpson's car was purchased in 1986.
Justin Wray-Brayshaw, director of B' Modern Classics, said consecutive plates were a rare find, especially because the cars are half a century old.
He said: "Having the original consecutive plates means they were probably sold at the same showroom, just right after each other."
"It is not totally unusual, but it is certainly very rare," he added.
A Jaguar E-Type 1966 2+2 Coupe, can be worth anywhere from £16,400 to more than £60,000, depending on their condition.
It was named the most beautiful car of all time by The Telegraph in a list of 100 cars in March 2008.
Mr Straughan is a long-time Jaguar fan. He fell in love with the manufacturer while in his teens and his boss at the time would occasionally allow him to drive his Jaguar.
He said: "I had to wait quite a few years until I could get my own."
The pair plan to find out more about their cars by studying documents to try to pinpoint their history.
Mr Straughan said: "We are just trying to trace it back and see where they came from."