Classic Lambo Gears Up For 'Six Nations' Contest
Is there a more famous Lamborghini than the one competing in the car equivalent of rugby's Six Nations Championship?
The bright orange Miura is going into bat for Italy against the US, Japan, Germany, the UK and France at next month's London Classic Car Show.
About the Miura
If you've seen The Italian Job, you will have seen this very model. In the classic film, the car is seen getting pushed off a cliff by the mob. But this was just a stand-in. In fact the motor used in the rest of the movie remains unharmed and was sold off when filming came to an end.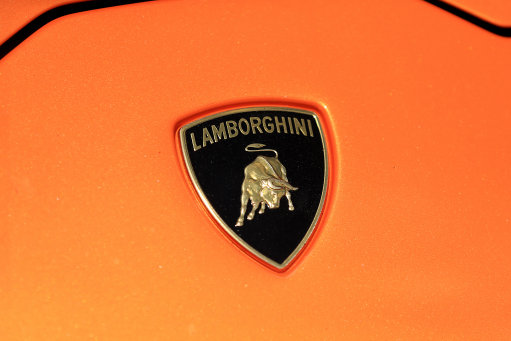 The Miura's appearance in the four-day event, which runs from February 18 to 21 at the ExCel Centre, comes in its golden jubilee year and 100 years since the marque's founder Ferruccio Lamborghini was born.
In total, there will be 60 cars competing in the contest to find the world's best car-manufacturing nation. Around half the cars taking part in the competition have now been announced, and as the list below shows, there's plenty to get excited about.
Italy
The Lambo Miura is in good company. For a start there is its stablemate, the Countach LP400 Periscopio, while Ferrari is so far represented by two beauties: the 250 Lusso and the Azzuri F40.
US
The US challenge is so far bolstered by Ford's original Thunderbird and Cadillac's Coupe Series 62
Japan
Toyota naturally features strongly here. It provides the 2000GT, one of only 351 ever produced, and its younger sibling, the Sports 800.
Germany
BMWs dominate the German line-up with the M1, CLS "Batmobile" and original 328. Audi's original Quattro will be in attendance, as well as Porsche's head-turning 356 Speedster
The UK
Bentley's 1925 3-litre is the home side's elder statesman, having been the company's first official venture into the Le Mans endurance race. Team-mates include Aston Martin's Lagonda, the Lotus Esprit and Jaguar's E-type
France
A couple of pocket rockets appear in the shape of Renault's 5 Turbo and Peugeot's 205 T16
Other highlights
Grand Avenue: Marvellous motors will be paraded up and down this specially constructed platform at the show
Speakers' Corner: Sir Stirling Moss is among the experts addressing this fun forum
McLaren F1 retrospective: Featuring the car's creator Gordon Murray, this section looks at the factors that made this motor so revolutionary.