Caring for Your Classic Motorcycle Over Winter
These short, dark days mean, for many classic motorcycle enthusiasts, it's time to tuck your pride and joy up in the garage until the spring. If this is you, storage is going to be one of your main concerns when it comes to taking proper care of your classic.
Storing your classic motorbike
Before storing your classic motorcycle, it might be a good idea to clean and wax it. This acts as a protective barrier to prevent rust and moisture from setting in. You should also spray some lubricant on both the frame and the engine parts to protect them from corrosion.
Now, where should you store your motorcycle? Ideally, it should be in a temperature-regulated environment with low humidity, away from UV light. This is why many people invest in equipment, such as fans, to keep the airflow moving in their garage. Another thing some people buy to keep the garage at an optimal temperature is an inflatable tent. These can be used to prevent sweat, which often occurs in wood and brick garages.
You should cover any windows in the garage, to prevent temperature changes and condensation from the sun's radiant heat. If you don't have a garage, it might be worth enquiring at your local bike shop to see if they offer a winter storage service.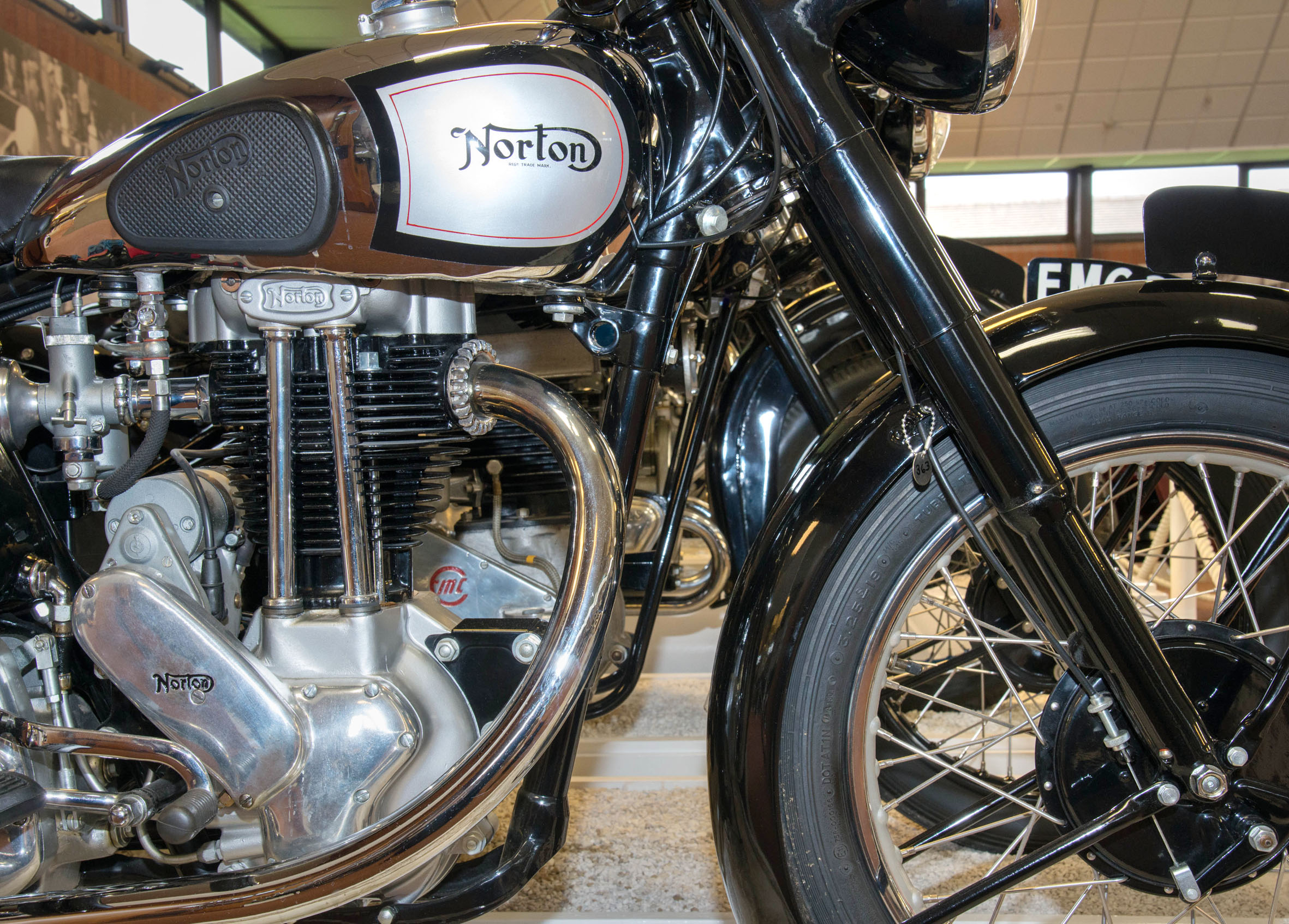 General winter motorbike care
There are various things you should get into a routine of checking to make sure your bike makes it through the winter.
Tyres
You should already be monitoring your tyre pressure on a regular basis. It's just as important during the winter, if not more. The colder it gets, the more the air in your tyre compresses. This will lead to the lowering of your bike's tyre pressure, which can cause premature wear on the bike's tyres.
Oil change
You should also change your oil to a winter-grade oil. This will ensure an easy start-up in the spring. It's a good idea to do this even if you are not due for an oil change, as combustion creates acid by-products in motor oil, which can corrode your motor's inner surfaces.
Lubrication of your bike's parts
Greasing the moving parts will help to avoid seizures. It's time-consuming but you could also remove and grease up the fairing and panel screws to stop them from perishing. Ensure you add antifreeze to your water, or drain the system and refill with ready-mixed coolant, to prevent the system from freezing on a particularly cold night.
If you're going to be riding your classic motorbike this winter, it's sensible to use a silicon spray to protect against salt corrosion. It does wash off easily so you'll need to reapply regularly.
Winter motorcycle riding tips
With the right kit, care, and attention you can continue to ride throughout the winter. It takes a hardy rider to head out on two wheels during the colder months, and the roads can be treacherous. So it's vital that you wrap up against the cold and take extra care.
If you're going to ride regularly during the winter, invest in specialist winter gear. One-piece leathers are expensive but they will keep you warmest with much less chance of a draft getting in. A quality pair of gloves will keep your hands warm and dry. The danger of getting wet and cold is that you can get tired more easily, slowing your ability to respond to events around you. Slow reactions and more hazardous winter roads are a dangerous combination.
When you're on the road, increase your braking distance as it can take longer to stop on slippery or icy roads. Make sure you're visible to other road users by wearing reflective clothing. Also, check your lights regularly to make sure they're working.
If you can avoid riding in strong winds, do. If it's absolutely necessary to go out, look out for debris on the road such as tree branches, road cones, etc.
Your classic bike tax and insurance 
Also, don't forget to make a note of when your MOT is due if your classic bike requires one this will ensure that your bike is road legal when you take it out of storage in spring. 
Your insurance policy will continue to cover your bike over the winter months, if you require insurance for your classic bike you can find out more by taking a look at our Classic Bike Insurance page or you can obtain an instant quote online.
If you are expecting to keep your bike off the road for a longer period you may want to consider a laid-up insurance policy. 
If you have any further tips for either storing or riding your classic motorcycle over the winter, feel free to share them with other bike enthusiasts by sharing your comments below.
To find out more about a classic bike policy from Footman James and to get an instant quote online, visit our Classic Bike Insurance page.