12 August, 2016
If you're lucky enough to call a classic Norton motorcycle your pride and joy, then you want to make sure that it's well protected, which is where Footman James can help. We want to take away the stress and worry so that you can enjoy getting out on the open road with your classic motorcycle, which is why we are committed to providing great deals on classic motorcycle insurance.
The Norton Motorcycle Company, formerly known as Norton Motors Ltd, is a famous motorcycle manufacturer, proud to be formed in Britain. The company has a long and impressive history, with its foundings way back in 1898, when James Lansdowne Norton launched it as a company producing fittings and parts for the 'two-wheel trade'.
It didn't take long for motorcycles to hit the production lines, with some of the first Norton models appearing by 1902. By the 1930s the marque was said to have been producing more than 4,000 road bikes each and every year, as well as contributing almost 100,000 sidevalve motorcycles to the war effort after the start of World War Two.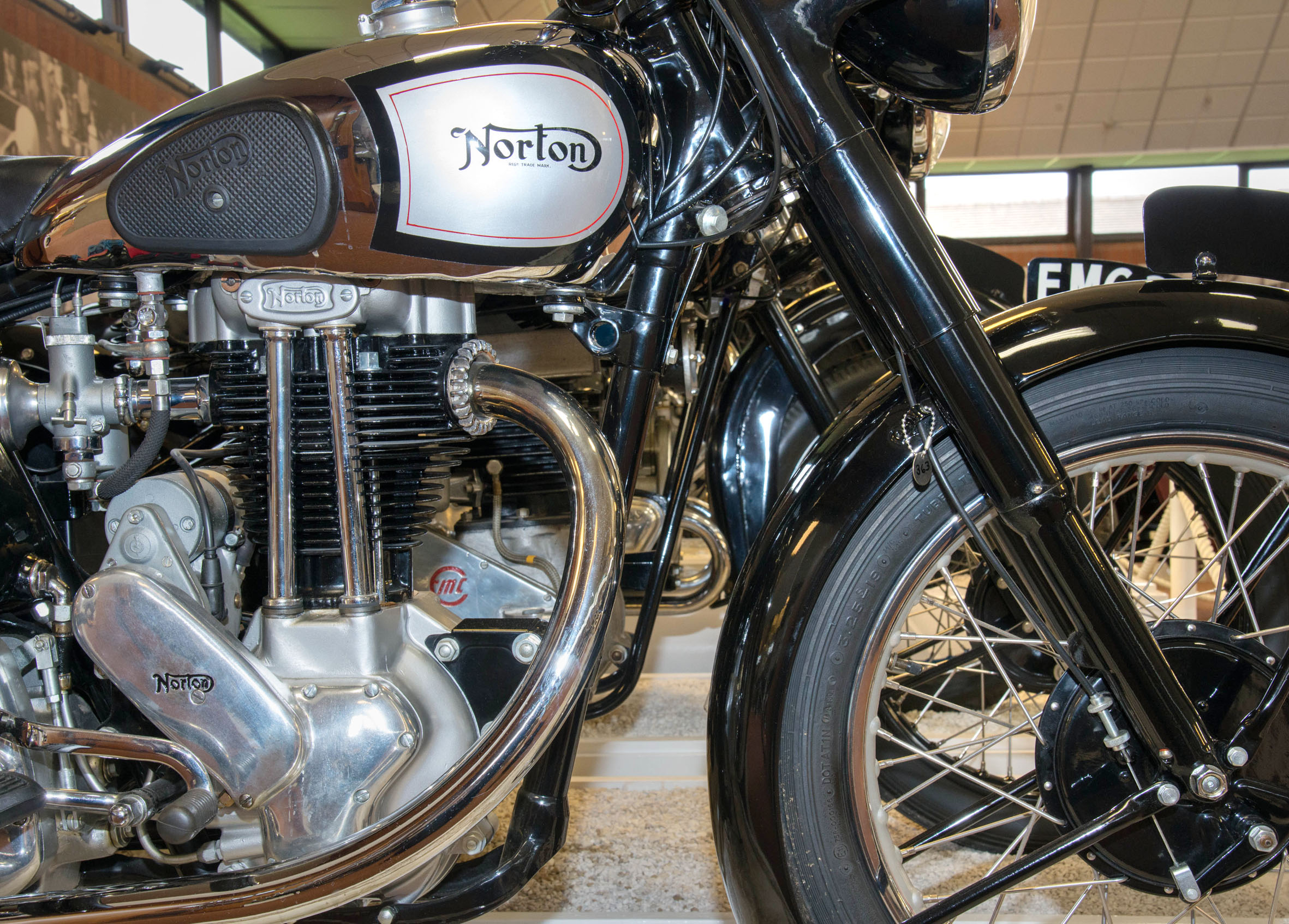 The 50's were a difficult time for the Norton Motorcycle Company, with a number of key shareholders leaving - resulting in Associated Motor Cycles (AMC), founded by the Collier brothers, purchasing the shares. Even though sales of motorcycles experienced a recession in the 1950s, sales of Norton bikes flourished, particularly due to exporting motorcycles to a dedicated fanbase in the USA.
On top of their relative commercial success, Norton motorcycles have enjoyed a long-standing racing career, dating back to 1907 when Rem Fowler won the Isle of Man twin cylinder class riding one of the early Norton bikes. Between both of the wars the company proudly won the Isle of Man Senior TT race ten times, enjoying victories every year between 1947 and 1954.
Norton motorcycles have an incredible history, which makes owning one nowadays understandably special. It is because of this understanding that we want to make sure that your motorcycle is well protected, which is where our specialist classic motorcycle insurance policies come in.
At Footman James we understand that classic motorbikes are unlike any other type of motorcycle - they are a project and a passion. We have more than 30 years of experience in the world of classic motorcycle insurance packages, as well as a range of additional benefits and features to make sure that each classic motorcycle owner has the cover they need.
Footman James are on excellent terms with a number of classic car and classic motorbike clubs, which means that members can enjoy some specialists rates on our classic motorcycle insurance products. From the Vintage Motor Cycle Club to partnership with the National Motorcycle Museum, we are affiliated with a whole host of clubs and organisations located throughout the country. Find out about all of our other clubs here.
Let us help you protect your classic Norton motorcycle with one of our dedicated classic motorcycle insurance packages. Call us today on 0333 207 6120 to find out how we can help.