29 July, 2016
If you are the proud owner of a classic Triumph motorcycle then Footman James want to help to give you the peace of mind and security to enjoy it fully. That's why we are dedicated to providing great deals on classic motorcycle insurance.
Since John Bloor purchased the company in 1984, Triumph Motorcycles Ltd have gone from strength to strength, becoming one of the UK's biggest motorbike manufacturers. The full history of the Triumph goes back even further, to when the company was known as Triumph Engineering, back all the way to 1885. Accumulatively, Triumph have been responsible for some of the most iconic motorbike designs in the world.
Since 1904, Triumph have been using their own designs to create motorbikes. Through two world wars, a great depression and over 100 years of British history, Triumph motorbikes are both an example of cutting edge of technology at the time and a snapshot of history. The Triumph Speed Twin, produced during WWII, is one of the most famous examples of Triumph motorbikes, and boasts a design that was frequently copied.
Ultimately the company was unable to keep up with the high demand and manufacturing speed of other US and Japanese manufacturers, and the marque went into receivership in 1983. Since that time Triumph Motorcycles Ltd, under the leadership of John Bloor, resurrected the company, creating a string of industry-leading bikes which incorporated the best of technology and style of the time. Though Triumph continue to be a bike name on the motorbike scene, there is a growing number of people who seek classic Triumph bikes.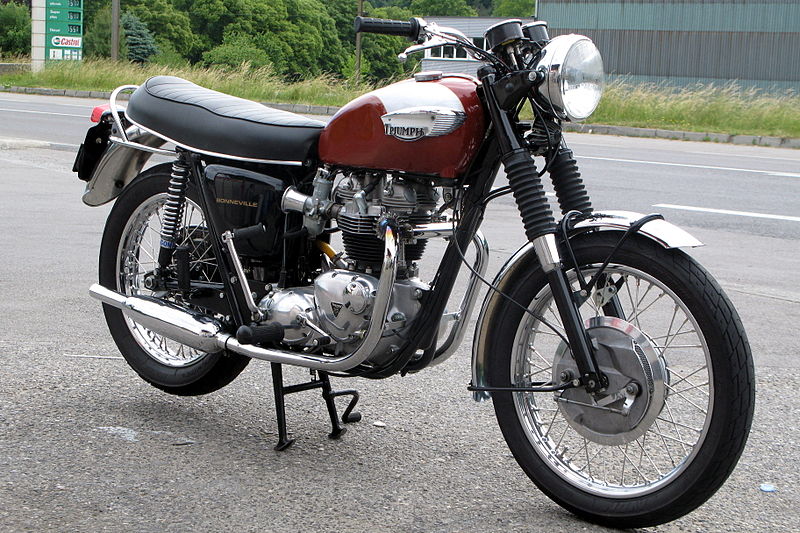 Triumph motorbikes are more than just amazing vehicles, they are figures of history and examples of some of the best of British motorbike designs. If you are fortunate to own a classic Triumph motorbike then you will understand the importance of making sure that it is protected. Here at Footman James we understand the special treatment that is needed for older vehicles and the care that goes into keeping them. We have over 30 years of experience in providing tailored insurance packages to make sure that classic motorcycle owners have the best cover for their treasured bikes. We also have a range of additional benefits names FJ+ that has customisable features to make sure that you have the cover you need.
We've built up an excellent relationship with many classic motorbike clubs around the country, with many classic Triumph clubs. Triumph Owners MCC and the Triumph Sports Six Club are just some of the clubs that we are involved in partnerships with. Because of this there is the possibility of car insurance specialist rates for members.
To make sure your classic Triumph motorbike is protected, call us today on 0333 207 6120 and let us help keep you and your vehicle safe.