11 March, 2014
A tribute to one of motor cycling's all-time greats is being planned at this summer's Classic TT meet.
Organisers want to exhibit the most extensive collection of the late Joey Dunlop's machines ever assembled.
The Classic TT is one of the highlights of The Isle of Man Festival of Motorcycling - two weeks of competitive racing from August 16-31. It also sees the Manx Grand Prix Races, The Classic and Two-Day Trials and the Festival of Jurby. The latter is run by the Vintage Motor Cycle Club (VMCC), whose exclusive insurance partner is Footman James.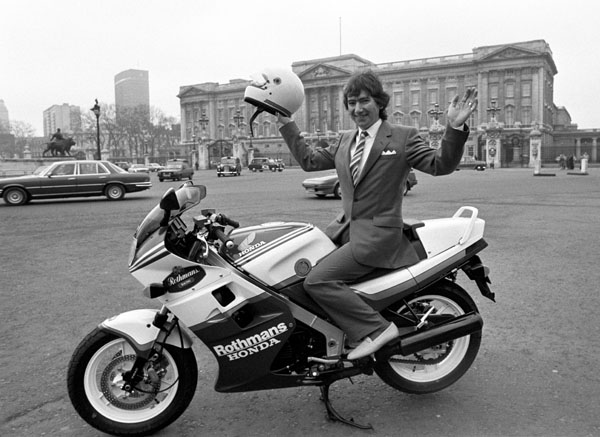 Northern Ireland's world motorcycle road racing champion Dunlop died in Estonia in 2000 while leading a 125cc race, aged 48.
Classic TT event organisers are urging anyone who may have one of Dunlop's former machines to lend it for their exhibition.
Trevor Hussey, the Isle of Man's department of economic development head of motorsport, said it has been liaising with the Dunlop family to source some of the racing icon's old machines.
But he wants the search to go even further. Hussey said: "We are calling for anyone who is lucky enough to now own one of Joey's race bikes to make contact with us to see if their machines can be included."
The Dunlop collection will be the theme of the second Classic TT event.
The Ballymoney-born racer won a record 26 outright TT victories from during his glittering career. In addition, Dunlop also competed at world championship level, took a podium in World Superbike and achieved numerous race wins and podiums in Ireland.
These included 24 Ulster Grand Prix victories and 13 North West 200 titles. Motorcycle News voted him the fifth greatest motorcycling icon ever in 2005.
The VMCC boasts more than 17,000 members. It says "(vintage) machines are not preserved as lifeless exhibits in a museum, but are brought to life on frequent occasions in order that a new generation can marvel at the handiwork of the pioneers, and an older generation can once again view with nostalgia the machines they rode in days gone by."
:: Classic TT organisers can be contacted on 01624 686815 or by e-mailing iomtt@gov.im.
Caption: The late Joey Dunlop, pictured here with his Honda VFR 750F bike outside Buckingham Palace