Classics At The Proms
When prom night approaches, many school leavers are preparing for one of the biggest nights of their lives, so, arriving in style is usually one of the top tasks to tick off any prom night bucket list. Nick Rowe recently got in touch with the story of his Grandson's fabulous prom night arrival, and we can certainly say that he did it in style!
My eldest Grandson and four of his school friends were looking for something special to take them to their end of year school Prom. They enquired about hiring a stretched limo but that would have cost in the region of £400. They then asked if I could arrange a vehicle from the local Atwell Wilson Motor Museum as I am a Supporter of the Museum, but despite their best efforts they were unable to help.
So, my suggestion was rather than having one large car to take five people, why not have five cars taking one person each? This was agreed. As a member of my local Glavon Group of the TR Register, it was left to me to find four other willing drivers to use their TRs. Unsurprisingly, volunteers were not at all difficult to find and we quickly found the requisite number and even a reserve, just in case.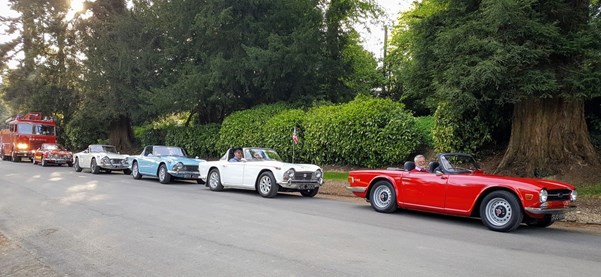 We all met up at my daughter's home and assigned car and driver to student, then drove the 9 miles to Grittleton House where their evening prom was held. Other students arrived in varying forms of transport from fire engines to rickshaws, but the highlight was five gleaming Triumph TR4s and a 6 with their beaming passengers. Fantastic sight - and sound!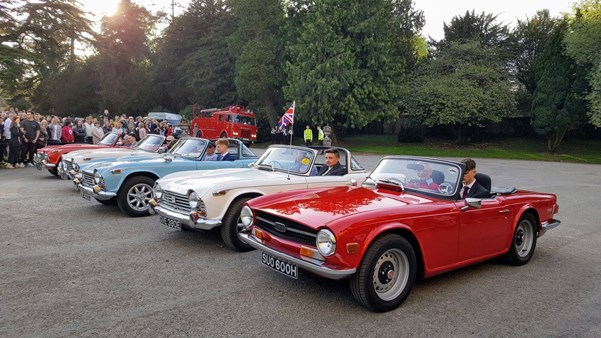 If you have a story that you wish to share, why not get in contact with us by sending your story and images to news.views@footmanjames.co.uk and you could feature in our newsletter too!