Client story: Petrol was in my veins!
"My parents had always been motorsport enthusiasts, my father an accomplished rally driver and long-time chairman for Lincoln Motorcycle & Car Club" Dan Ellmore tells us. In his words, "Petrol was in my veins from a very young age!"
Dan spent a lot of his youth at Cadwell Park, which helped spark the passion he felt for all things automotive. "My dad had a business that took us there (Cadwell Park) most weekends where my brother and I would roam the circuit! Even my godparents were enthusiasts, both my godmother and godfather were marshals for the F1 at Silverstone and Monaco when we were young."
But there was one car that stuck with Dan the moment he saw it. "We followed rallying and the Group B era was a hugely popular time, having seen the cars on the 1985 RAC, I was struck by the plucky British Metro 6R4 underdog and it's unique V6 'bark', as the only non turbo engined car in the WRC, they quickly became my favourites and something I always hoped 'one day' to be lucky enough to own…"
And in 2015 that dream became a reality and Dan was able to buy his dream car, starting his journey into classic ownership.
"My car has taken me to many wonderful places and to meet some incredible people. It is amazing how many people have a history of working on the cars or just memories of seeing them in the 1980s. The competition nature of my car has lead me to meet a number of famous drivers that I grew up watching on the TV, quite a surreal experience!"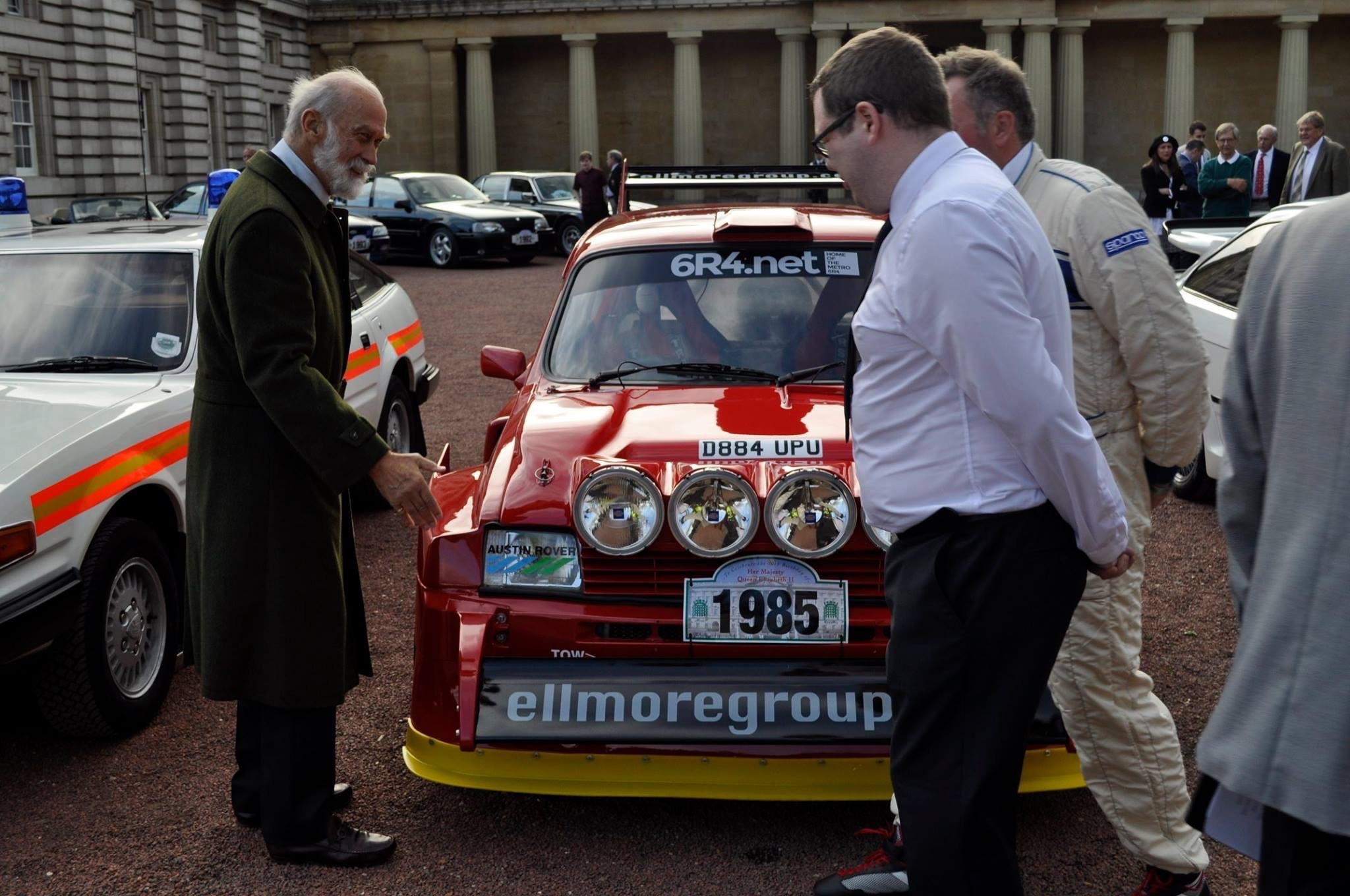 "We have attended Buckingham Palace for the Queens 90th Jubilee and met Prince Michael of Kent, featured on Top Gear (Dad's Cars Episode) driven by Stig's Dad and starring on Car SOS (Metro 6R4 episode), I drove Fuzz around the track then he (Fuzz) drove Tim Shaw for a few laps!"
"We were also invited all the way to Italy in 2016 as the guest of an event called 'Best of Italy Race' which had a 26km closed road hillclimb that we took on against the creme of Italian modern Supercars. It was an absolutely unforgettable experience!"
We asked Dan what advice he would give anyone thinking about getting into classic ownership. "They will sometimes not start, they may cost you money for parts or restoration, but I would encourage people to embrace the idea of owning a classic and enjoying them as much as possible."
"I prefer not to see them totally pristine and unused, sharing the love by taking them out and using them and meeting others while standing beside the car, chatting and letting them enjoy your pride and joy is a very rewarding and enjoyable experience and adds to 'just' owning the car!"
Dan has a YouTube channel where you can watch more about his Metro 6R4, his adventures and find out more about him here.
Would you like to be featured on our blog and in our newsletter? Email us your classic story to news.views@footmanjames.co.uk