Coffee & Chrome returns to picturesque Prescott
An incredible mix of classics descended on Gloucestershire's historic Prescott Speed Hill Climb venue on the 10th April, attending our increasingly popular Coffee & Chrome meet.
Over 500 vehicles were out in force, driven partly by stunning spring weather, free breakfast rolls, and the allure of the Bugatti Trust Museum. It was also a chance to catch up over a coffee and meet new people - we caught up with several owners on the day and found out what makes their classic special…
Paul, Ford Escort RS Turbo (Series 1)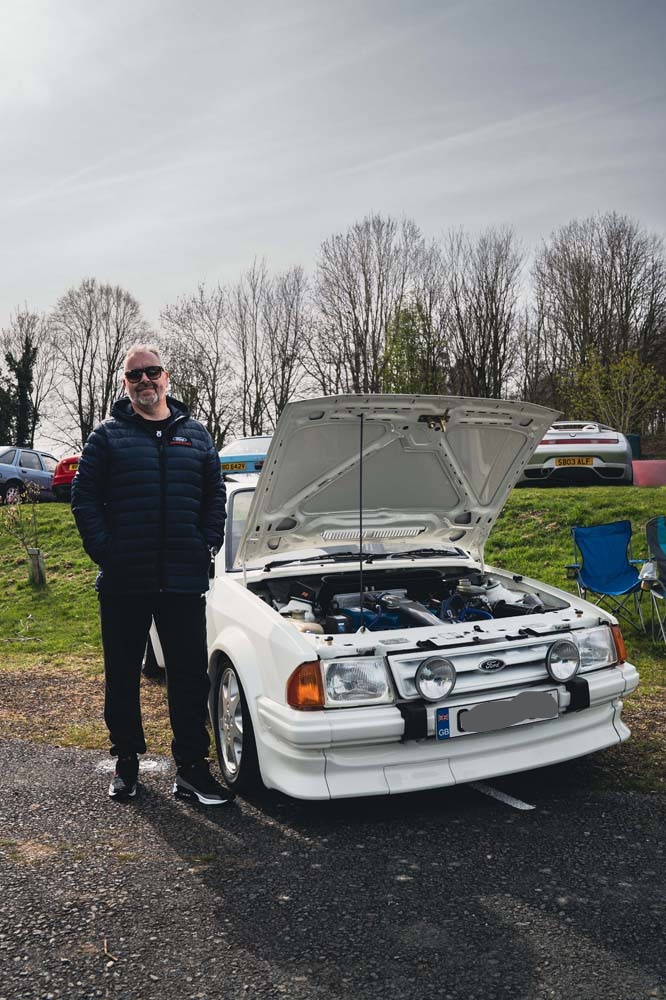 Just 5,000 examples of the Diamond White-only RS Turbo were produced in the mid-eighties – built for homologation purposes to secure Ford's entry into Group A competition racing. Far fewer remain today, although Paul's Escort looked fresh from Ford's Sarlouis production line.
"It's had a full nut and bolt restoration," Paul told us. "I bought it already completed, but I've done a few smaller jobs, such as finding an original matching stereo. It is definitely a keeper; it'll be passed on to my son once he's old enough to have it."
Prescott was Paul's first ever Coffee & Chrome meet, although he regularly takes part in events as part of the South West Retros club.
Elliot, Peugeot 106 Rallye (Series 1)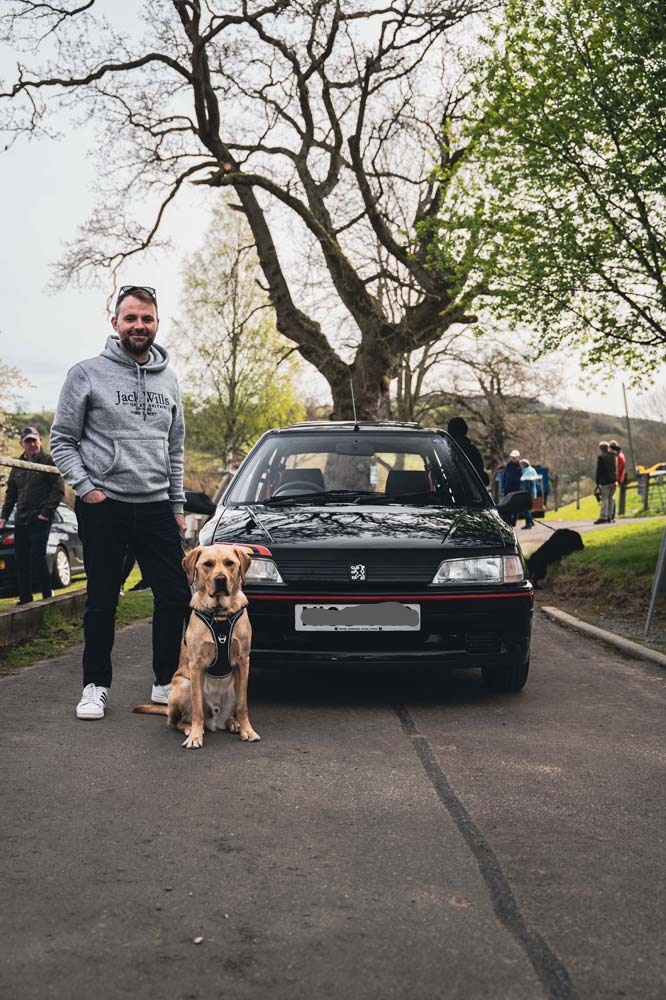 "I've wanted one since I was 17," said Elliot, who finally found his French fancy around three years ago. "I'd been looking for ages, but there are a lot of rusty and ropey ones around."
Its easy to see why Elliot had his sights set on the little Peugeot. Its 1.3 litre, rev-happy TU engine produces around 100bhp – plenty in a car that weighs just 825kg. The beautiful example was clearly worth waiting for, but Elliot told us the deal took around 6 months to negotiate.
"I was on the train home from viewing a 205 GTI and saw this one for sale, I knew it was the one I wanted. Other than a bit of paintwork, it's all original."
Julian & Jack, Mercedes 380 SL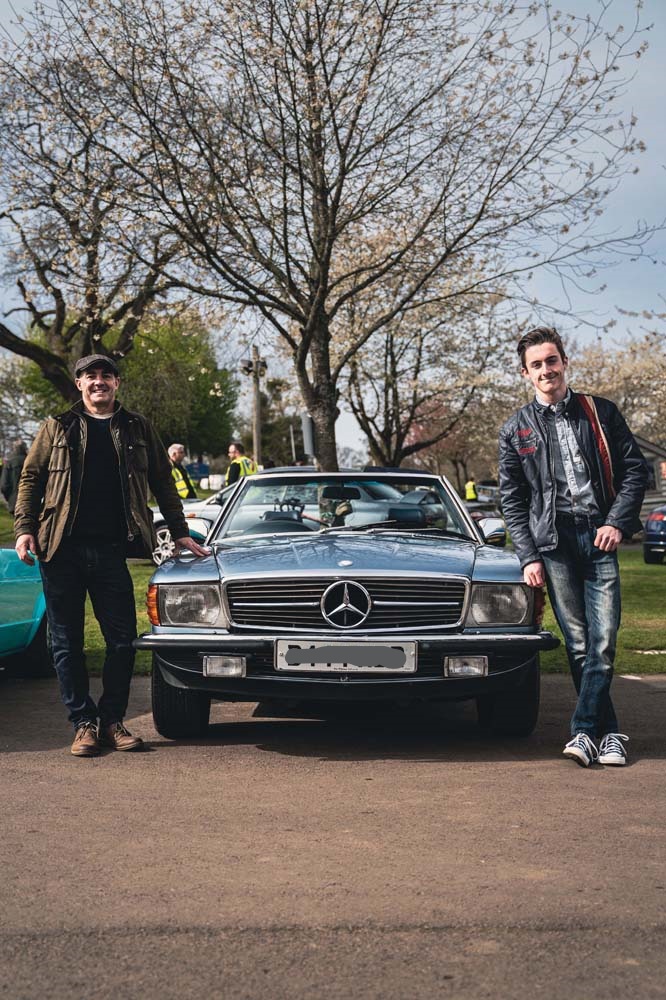 Enthusiasts of all ages were present at Coffee & Chrome Prescott, and we were pleased to see father and son team Julian and Jack with their lovely R107 SL. As part of the team behind local shop Man Cave Broadway, the pair are regulars at car shows.
"We're a bit of a car mad family," said Julian, who's collection also includes a pair of Minis, a Mercedes, a Mustang and an M3. "We chose the SL because of its condition. It didn't need any work doing – we just plan to enjoy it."
Paul, Porsche 911 GT2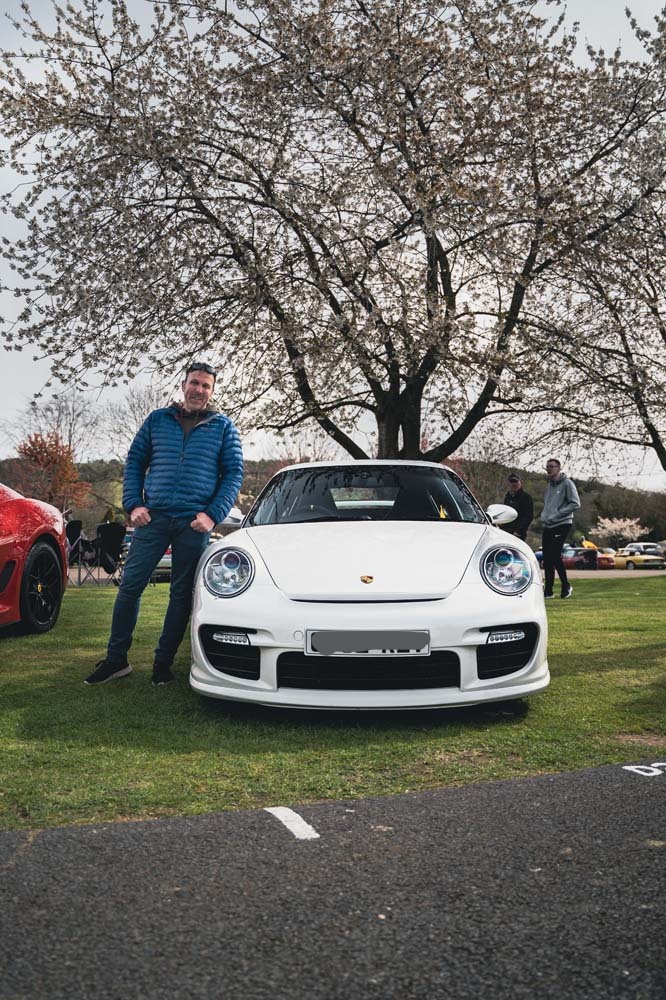 As far as Christmas presents go, a 997 GT2 must rank among the greatest of all time – though Paul told us he'd been on the hunting for most of the year before finding this one last December. As one of just 11 UK cars supplied with the all-important manual gearbox, you can understand why it took so long to find. Often regarded as 'the daddy' of the 911 range, the GT2 is a twin turbo supercar that demands respect.
"I haven't had chance to get anywhere near its performance limits," said Paul. "I'm planning on giving it plenty of use, but I want to keep the mileage down too."
This GT2's incredibly rarity is reason enough to keep the Carrara White paintwork free of stone chips, though Paul also has a Cayman GT4 to share the burden…
Stephen, 1965 Jaguar S Type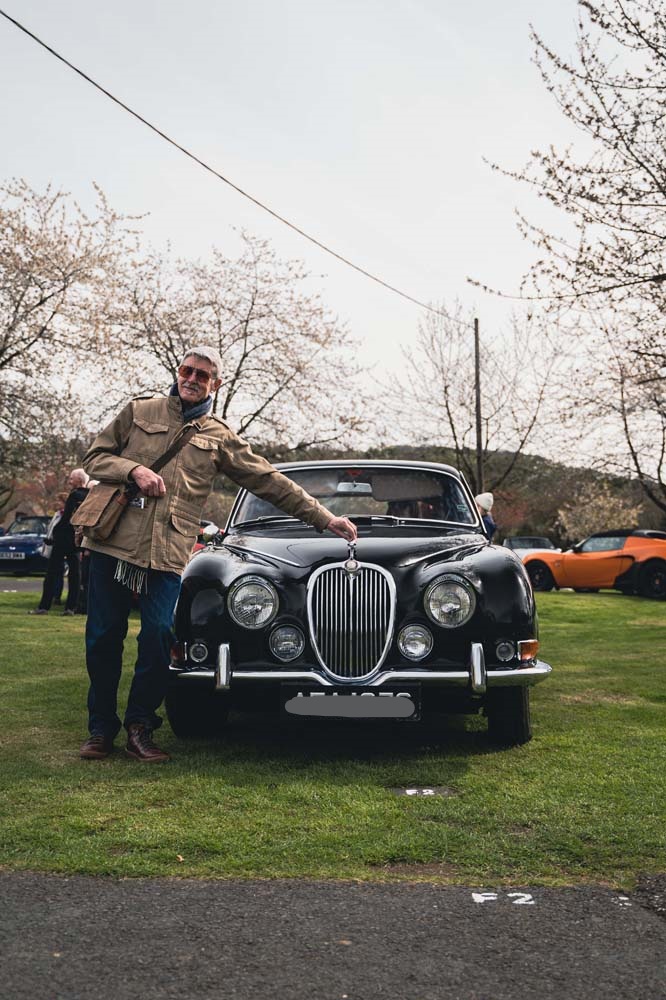 You'd be forgiven for mistaking Stephen's sixties Jag for a Mark 2; in fact, it's the later, more sophisticated S-Type. Jaguar significantly developed the Mk2 platform when creating the model in the early 1960s, with technological advances that included new, independent rear suspension.
This one was acquired by Stephen around a year ago, joining a Mini and MGB in the garage. He plans to use the 3.8-litre luxury saloon for shows and hotel breaks, presumably with regular pit stops.
"My only complaint would be that it's a little heavy on fuel," he told us. "Every mile is precious!"
See the full gallery of photos from Coffee & Chrome at Prescott here.
Next up, we're heading to Yorkshire. Our next Coffee & Chrome meet will take place at NY500 in Yorkshire. To sign up for free, follow this link: www.footmanjames.co.uk/coffee-chrome