Coffee & Chrome signs off 2021 in style at Gaydon
The final FJ Coffee & Chrome gathering of 2021 once again attracted an outstanding selection of vehicles, with guests of the sold out meet heading to the British Motor Museum in Gaydon.
The wet start to the day failed to subdue owner's enthusiasm to arrive promptly, but the event remained relaxed and relatively dry overall. Once again, any pain from an early start was eased by the application of hot drinks and complimentary breakfast rolls.
Gaydon was a fitting location for the many home grown heroes in attendance, including Austin Minis, Jaguar e-types, MGs of all ages, the odd Rover and even an Alvis. However, the USA was well represented with Cadillacs, Corvettes and Mustangs.
Despite the damp weather, some hardy motorcycle and scooter owners also made the trip, with examples of Lambretta, Honda and AJS present.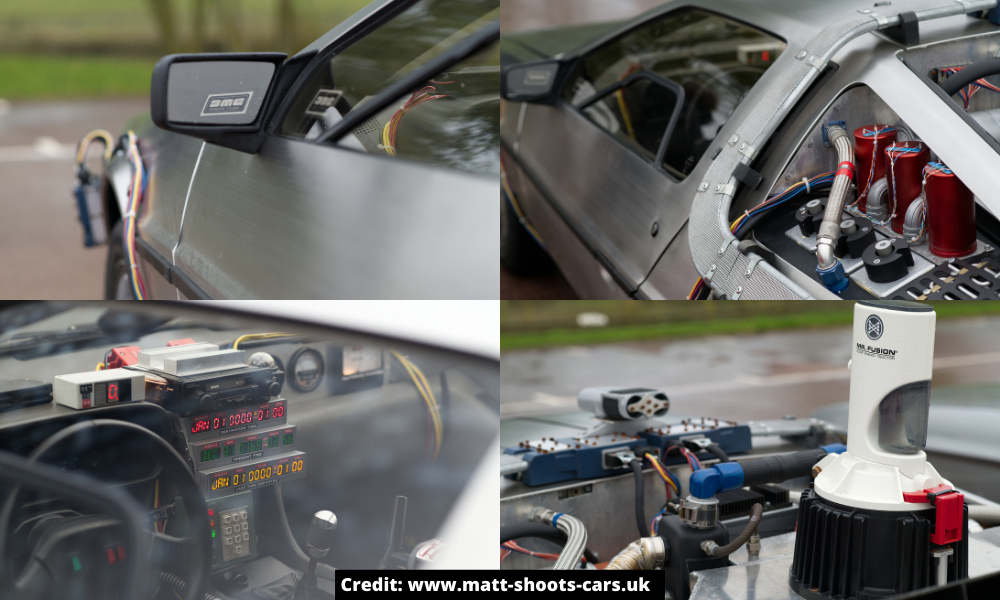 With such a diverse selection of vehicles it was hard to compare, but one star of the show was undoubtedly the DeLorean in full Back to the Future guise. Looking every inch an extra from the films the attention to detail included a 'working' flux-capacitor and alarm clock, drawing many an admiring glance.
Visitors were able to make the most of the meet by combining the morning with a trip to the highly respected British Motor Museum. As the world's largest collection of historic British cars, with over 300 cars on display at any one time, it's a treasure trove of all things automotive.
Despite a shorter season than hoped, this year's FJ Coffee & Chrome events have proved a smash hit with clients and car fans alike. "It's been great to welcome people back our three meets this year and a reminder of, as a business, why we're so passionate about classic and historic vehicles," said David Bond, "To enjoy the cars, socialise and hear people's stories has been a delight after the confinement brought by COVID."
With the end of the year approaching, the FJ team are already thinking about Coffee & Chrome events in 2022, and how they can make them bigger and better going forward.
Check out our gallery of images from the final FJ Coffee & Chrome of 2021 at the British Motor Museum in Gaydon here.
To make sure that you know when next year's Coffee and Chrome events take place, sign up here.