13 June, 2017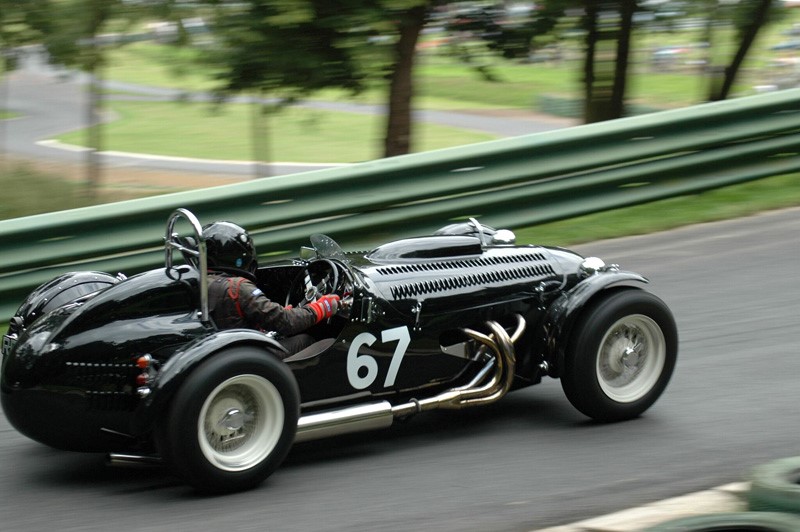 On the weekend of June 24-25, cars, planes and even the odd tank will be travelling to Bicester Heritage for this year's Flywheel Festival.

This year is the show's third outing at Bicester Heritage, and there's a lot planned for the (hopefully) sunny summer weekend. From Peter Borchert's aerial antics in The Super Pitts to the public vote at the Footman James Cup, there's plenty to keep classic car and vintage plane fans alike more than happy.

Out of all the vehicles attending, two stand out among the rest; a couple of incredible competition cars like no other…

The Bentley T Type Single Seater
The first is the Bentley T Type Single Seater, a car with a long history.

Back in 1973, Barry Eastick contacted the CEO of Rolls-Royce, requesting that the legendary marque allow the creation of a new Bentley racing car. One year later, SSSC-2 was handed over to him, and it made its first race appearance at Bentley Silverstone two years after that.  

It's the only Bentley racing car that Rolls-Royce ever sanctioned. So, it's no surprise that Barry Eastick's son Ben bought the car back late last year, and is now working to recommission it. The truly one-of-a-kind Bentley will be hitting the track at the festival, and it's not something to miss.

1950 HWM Stovebolt Special
The second legendary competition car is Simon Taylor's 1950 HWM Stovebolt Special; a car that's history has all the glitz, glamour and drama of a Hollywood blockbuster.

The car made its mark in racing history when Stirling Moss drove it when he was only 20-years old. Then, in 1954, the HWM made its way to Hollywood, featuring in 'The Racers'.

However, its film debut didn't end particularly well, with Kirk Douglas crashing the car. After this difficult start, the car was bought by Tom Carsten's, who worked hard to rebuild the incredible vehicle and fitted it with a Chevy V8 engine in the process.

You'll be able to see and hear that engine in action at the festival.

Find out more about this year's show by heading to the Flywheel Festival 2017 website.