Cool Cord Voted Best Preserved Classic
A Florida man has set the benchmark when it comes to preserving classic cars.
Dan Davis's 86-year-old Cord L-29 has scooped the first of the new Federation Internationale des Vehicules Anciens (FIVA) Best Preserved Vehicle awards for this year.
The venerable machine beat all-comers at the Amelia Island Concours d'Elegance (March 10-12).
The 1930 custom town vehicle now goes forward to an end-of-year assembly of all the 2016 winners in Paris.
More about the awards
The awards are FIVA's way of celebrating the UNESCO-backed 2016 World Motoring Heritage Year.
The historic vehicle group will make similar presentations around the world at the cream of the globe's concours events.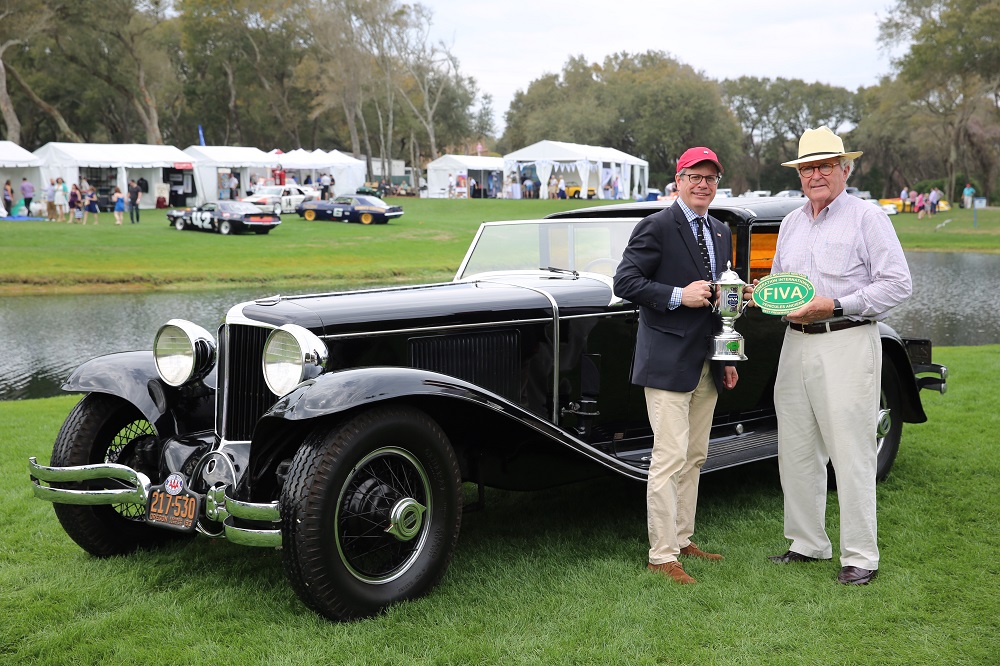 The awards are aimed at recognising models which can be seen as key cultural artefacts, so high is their degree of original materials, finishes and components.
Certainly, the Cord L-29 is incredibly well preserved, given its longevity. It still boasts its original interior, exterior and mechanical components including the engine.
FIVA's vice-president Mark Gessler presented Mr Davis with his award at the Florida event.
A helping hand
Mr Davis won the award and calls the car "unique" and deserving of recognition for tomorrow's car lovers to savour.
But a lot of credit should go to the classic's previous owner, Jay Hyde, whose attentive stewardship spanned over five decades.
Mr Hyde's daughter Kimberley Thompson says he used to consider the vehicle to be one of the family.
She says they also knew the Cord L-29 was special and the whole family cherished their time with it.
The Cord L-29: a potted history
1929-31: the Auburn, Indiana-based E. L. Cord Company makes around 5,000 models. They come in brougham, saloon, open-top saloon and convertible coupe options. Experts claim they are the inaugural practical production motors to enjoy front-wheel drive. Few other contemporaries can top it for elegance. It is capable of up to 125hp and benefits from four-wheel hydraulic drum brakes and three-speed manual transmission
1930: Mr Davis's machine is completed. The Pasadena, California-based Walter M. Murphy Company customises its coachwork
1950s: it is claimed that E. L. Cord's own daughter takes possession of this particular machine before selling it on
1959: Mr Hyde acquires the vehicle and keeps it looking like new for 55 years until his death
2015: Mr Davis buys the motor at Amelia Island's Bonhams' auction