11 October, 2016
Hundreds of classic car fans flocked to a Coventry museum to show off their vintage vehicles and meet a television star.
Presenter Mike Brewer, star of hit TV show Wheeler Dealers, turned up to meet fans and visit the Coventry Transport Museum.

The programme sees Mr Brewer and master mechanic Edd China work together to give new life to run-down classic automobiles in order to resell at a profit.

More than 50 classic cars, ranging from a brand-new 66 plate BMW to a 1967 Trabant were on display outside the museum.
Mr Brewer praised the city of Coventry and its car manufacturing heritage.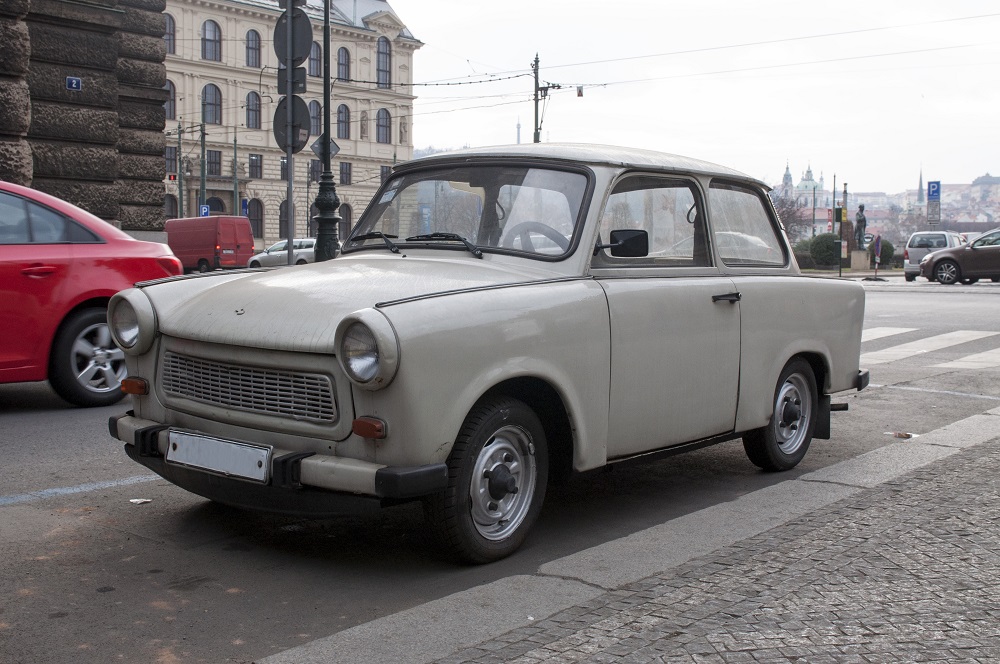 He told the Coventry Telegraph: "It is fantastic to be here in Coventry. So many people have turned up with their cars - I've never seen so many cars squeezed in to such a small space.
"What's great about this city is the history it holds.
"Most of these cars in front of me will either have been made in this city, or have parts in them that were made here.
"Coventry holds so much for the car industry, just behind the walls of the museum you can see the fastest car in the world – now there aren't many places that can show you that."
One car in particular caught Mr Brewer's eye.
Ivor Burgess and his family from Hinckley had brought along their rare 1960s Trabant.
The Trabant was former East Germany's answer to the VW Beetle – an affordable people's car. Its simple design meant it was easy to fix, although it is widely considered as being slow and noisy.
However, it became of symbol of liberation after many East Germans drove their cars across the border into West Germany after the fall of the Berlin Wall.
Mike said: "This car is fantastic. It does 400 miles in a week towing a caravan, and the guy even carries a piston round with him in case that goes on it.
"It's fantastic that they can restore such an old and wonderful car to use it once again."
Ivor, who owns the Trabant along with wife Elizabeth and son Gabe, said they now use it as their family car.
Mike added: "The important thing to me is remembering that the owner and their story behind the car is what makes it classic."