Market Watch - What Has The COVID-19 Shutdown Meant For Classic Vehicle Values?
As the UK economy has ground to a halt during the last four weeks of lockdown, classic vehicle enthusiasts across the country have found their hobbies curtailed to home maintenance or detailing while the restrictions are in place. For those for whom classic vehicles are more than just a hobby however, how has the lockdown affected the market and how have classic vehicle dealers been faring?
It is not an understatement to say the market has stalled. With non-essential travel banned, dealers have found themselves unable to view or collect new stock and, even if they can do so remotely, potential buyers are unable to view vehicles in person, far less test drive them, leading to the majority of traditional transactions having been paused.
There are areas of the market that have been able to continue, however, despite the impossibility of physical interaction: the most obvious of which being online vehicle auction sites.
Auctions, in the truest sense have relied on buyers physically inspecting the vehicles, but with condition reports and an element of trust, several online platforms have reported strong sales of classic and sportscars continuing throughout the COVID-19 lockdown, some even reporting an increase in prices of classics under the hammer.
Tristan Judge, from online auction site, The Market, offered his insight into the uplift they have experienced. Tristan commented "In this time of lockdown, our online viewing figures have doubled, as a result, the prices have held up well through our sales."
He added "for many classics that we sell, and in particular modern-classics, the current buyers are enthusiasts, rather than speculators. This tends to mean they are shrewd purchasers, and know their cars. It may not currently be a seller's market, but this means that it is the perfect time for buyers, who are now coming through to snap up the cars they may have always wanted to own."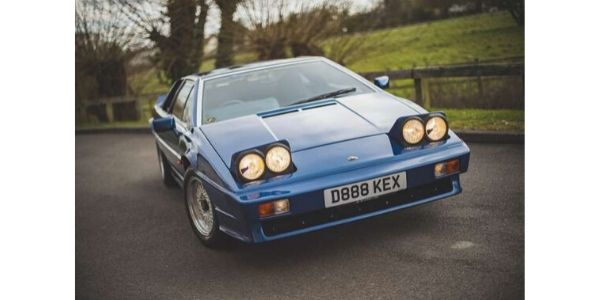 Although this uplift in sales may seem initially surprising at a time of economic slow down - with the FTSE 100 at its lowest point for a decade and financial experts predicting stormy times to come for the year ahead - it seems some enthusiasts and investors are seeking safer alternatives to stocks and shares that can weather the storm, as well as being fun.
One dealer and specialist in historic vehicles, Robert Glover of Robert Glover Limited, said: "It's always been said that when it comes to investing, vintage Bentleys are as safe as houses, and this has never been truer than right now.
"With more traditional investment classes offering meagre returns, vintage motorcars are not only stable assets in which to invest, they are huge fun and offer a true wealth of experiences to owners. Furthermore, top brands such as Bentley and Bugatti are moveable global assets and, as such, they transcend global currency fluctuations."
Glover stressed that the appeal of these vehicles extends beyond the racetrack, concours events, or static collections, adding: "The usability of old cars should not be underestimated. I am currently presenting a 1928 Bentley 4 ½ Litre, which was in single-family ownership for more than 53 years. During this time, the vehicle was used regularly by the owners and, after so many memories have been made over half a century, I am hopeful the new owners will do the same."
Have you bought or sold a classic online during lockdown, or are you waiting until you can do the deal in person? Are you a traditional dealer who has now moved your business online? Let us know your thoughts in the comments below.