Dacre's Dozen Up For Classic Auction
It's been described as being among the UK's leading private car collections.
Norfolk-based businessman Graham Dacre has reportedly assembled a European classic car stable in excess of 100 vehicles.
Later this month, the multi-millionaire BMW franchise co-owner is putting 12 of them under the hammer.
Jaguars and MGs constitute the majority of this largely English collection.
Valuations on most of the classics will be released nearer the sale date.
Our top picks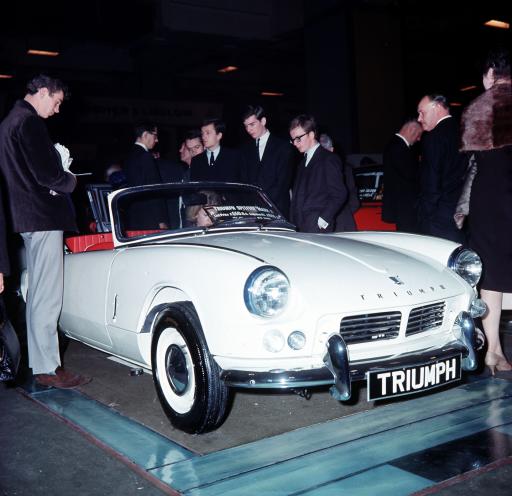 BSA Ten (1933): The collection's oldest treasure. This small car was Daimler's response to drivers in the Great Depression looking for a Lanchester 10 with a lower price and a less accomplished finish.
The result is still stunning, however. A contemporary Times journalist told of how he hit speeds of 57mph (92kph) - but only when conditions were in his favour.
Triumph Spitfire 1500 (1980): One of the more budget-friendly items, the estimated £4,000 price tag is not a million miles from the £3,631 it originally retailed for. This machine is from the model's last year of production, having been an iconic sight on British roads across the 1960s and 1970s. This snug English-built two-seater sports number remains the heaviest in the Spitfire's production run.
MGB GT LE (1981): This 25-year-old head-turner is looking for its third owner, with only 604 miles on the clock. Just 579 other GT LEs were built. The end of their production run spelt the end of MG's Abingdon-based operation.
Best of the rest
MGA Roadster 1600 MK I (1960)
Jaguar MK 2 3.4 (1961)
BMW 2002 Tii (1975)
MG C GT (1968): This could attract one of the bigger price tags in Dacre's auction, with the winning bid likely to approach £10,000
Fairway LT1 taxi (2008): Has only done 6,513 miles and the current owner bought it from new
Expert view
Lynne George, proprietor of Anglia Car Auctions (ACA), says she cannot think of many better private collections in the UK.
It comprises beauties including Bugattis and even a Mercedes-Benz Gullwing.
Other star cars
There are plenty of gems to admire at the ACA auction besides Dacre's collection, including:
BMW E36 (1991): This beat all rivals in its class during the Tasmanian Targa Rally two years after being built. Valued between £5,500 and £6,500
Austin-Morris Marina SunTor Camper: An estimate of between £2,750 and £3,500 has been put on this traveller
Autobianchi Bianchina Panoramica (1967): Valued at between £6,000 and £7,000
Where and when
Fancy a bid or just going along to swoon at the motors?
Then pop along to ACA at The Cattlemarket in King's Lynn, Norfolk.
The sale is being held from midday on January 23, although gates will open at around 10am.
Enthusiasts can view the machines the day before between 2pm and 6pm. Admission is £5. This also gets you into Saturday's sale.